Teresa BC date Oct 1, 2011
I am so pleased that so many of you have continued to visit the site on a regular basis, despite our lack of regular updates during this very busy time for Coco and I.  I am even more pleased to continue to get feature submissions.  Please welcome our newest new natural, Teresa, sporting a gorgeous TWA.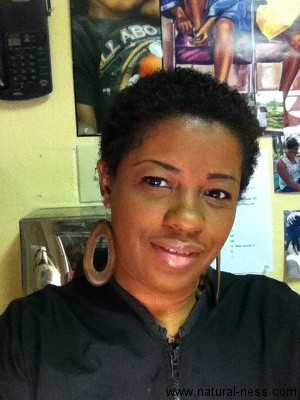 Name:
Teresa
Date of Last Relaxer:
April 1, 2011
Length of Transition:
5 months
Date of BC:
10/1/2011
Favorite Style:
I cant style it yet…lol
Current Routine:
Its all new to me and I do not have a daily routine yet…still in the
trial and error stage.
Are you a new natural (1 year or less) who would like to be featured?  If so, click here for more details: New Naturals Showcase
Not a new natural?  That's OK, click here for into on more ways to be featured: Be A Part of Natural-ness