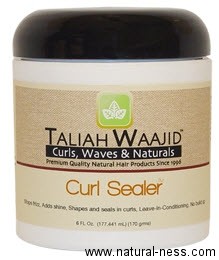 Product Description:
A light, alcohol-free, Conditioning hydrating gel. Stops frizz, adds moisture, defines, shapes and seals in any size or texture of curl.  Dries soft and adds shine with no flaking.
Ingredients:
Soft water, (Aqua) glycerine, polyquatenium 10 and peg 14, polyquatenium 37, dmdm hydantoin, yarrow extract (achilea millefolium), jua extract (zizyphus Joazerio bark), lemon extract (citrus medic limonum fruit), wild mint extract (mentha avensis leaf), Soap bark extract (quillaja sapponaria bark), polysorbate 20, fragrance.
Product Review:
This product was recommended to me by a colleague of mine, Shay (pictured below). After seeing how defined her TWA curls were I had to try it. Her curls just popped out without the stiffness of most hair gels. I used this product myself on a braid-out. Usually when I do a braid-out, to get the definition I want, I have to leave the braids in for at least three days before taking them down. However, with this product I braided my hair the night before and then took them down the next day and my hair was well defined, saves some days trying to plan your styles. On top of that this product smells great and made my hair feel soft. I would recommend this product.
Here is Shay wearing her TWA.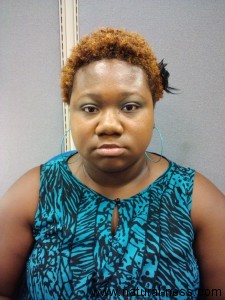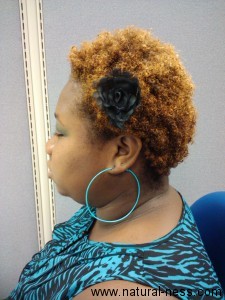 All she does is wash her hair in the morning and rub this product on while it's still wet.
Here are pictures from my braid-out this morning using this product.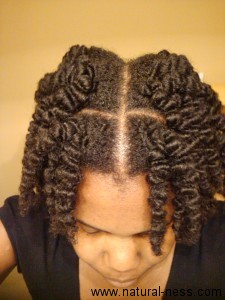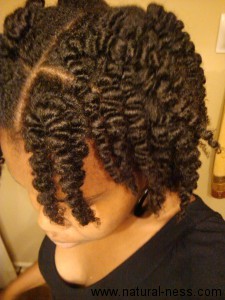 This product can be purchased at your local beauty supply. I paid $7.99 for a 6 oz. container which is pretty steep for me but now that I'm working in a professional environments I can't be wearing hats for 3 days waiting for my curls set. So, I guess the price is worth it if I decide to wear a braid-out in the middle of the week.