Shaz – BC date June 30, 2010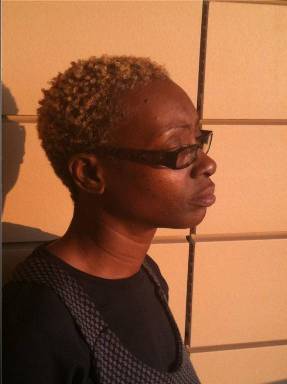 Today's New Natural is Shaz. I am honored to feature her. Shaz's beautiful hair color with coils popping all over is sure to inspire others to sport their TWA!
Name: Shaz
Date of Last Relaxer: End of April 2010
Length of Transition: 2 months
Date of BC: 30 June 2010
Favorite Style: TWA
Current Routine:
Am loving being a new natural.
Currently daily cowashing with Herbal Essences Hello Hydration
Spritz or Mist with my mix of castor oil, EVOO, jojoba oil or
glycerin and water
Gel with Eco Styler Gel or Fantasia IC Styling Gel
Seal with EVOO or castor oil
Moisture DC 3 times a week (usually overnight) with castor oil and
honey
Shampoo to clear build up once a month with ORS Creamy Aloe Vera
Shampoo then a protein DC with ORS Replenishing Condish
If you are a new natural (natural for less than 1 year) and would like to be featured on this website, please click the New Naturals link in the green bar above.