S Nicole BC date August 18, 2010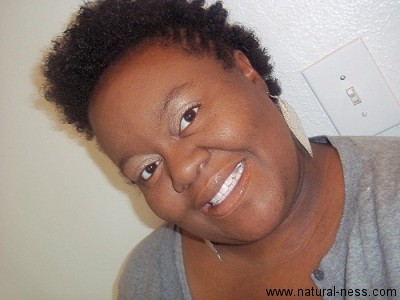 Please meet our beautiful new feature, S. Nicole.  I am loving her hair and makeup!  Give her a warm welcome and be sure to check out her website: The Lush Episodes of the Voluptuous for even more pictures of her gorgeous fro!
Name:
S Nicole
Date of Last Relaxer:
June 2010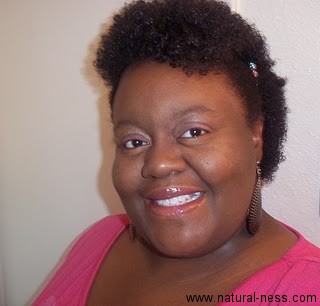 Length of Transition:
2 months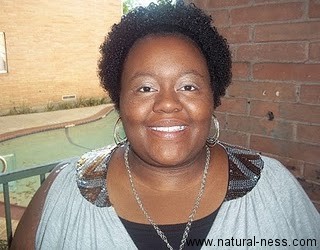 Date of BC: ("big chop" – cut the relaxer out of your hair)
August 18, 2010
Favorite Style:
Fro Hawk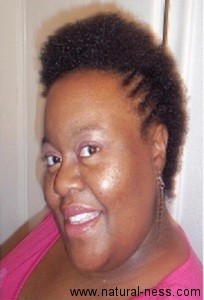 Current Routine:
I wash my hair with Miss Jessie's every five days. Moisturize every
other day with Miss Jessie's and Shea Moisture and every day with
Curls Lavish Curls Moisturizer. My regimine is simple yet effective
for moisture.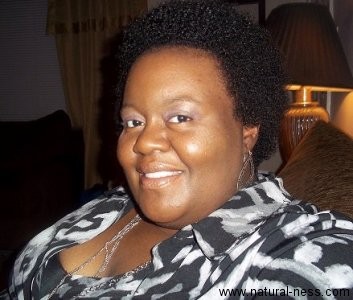 Web, blog, youtube or fotki link:
www.thelushepisodes.com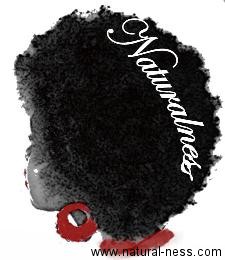 Are you a new natural (1 year or less) who would like to be featured?  If so, click here for more details: New Naturals Showcase
Not a new natural?  That's OK, click here for into on more ways to be featured: Be A Part of Natural-ness