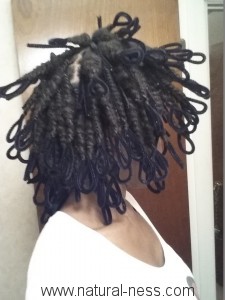 This was my first attempt at pipe cleaner curls on my locs. It didn't come out quite right but I still like the results. I had two problems:
I sat under the dryer for 2 hours and my hair still wasn't totally dry when I took out the pipe cleaners so some of the locs didn't really curl but I like messy hair. 
I have really fuzzy hair so the fuzz of my locs and the fuzz of the pipe cleaners acted as velcro so I had to peel some of my locs from the pipe cleaners.
I did notice that the drier areas of my hair didn't stick much so if I had to do it all over again I'd probably do it at night so I could sleep with the pipe cleaners in my hair, giving them time to totally dry and for the curls to set . Or, I might just use flexi rods so I won't have to worry about them sticking to locs like pipe cleaners.
Tools Used:
Pipe Cleaners
Aloe Vera Gel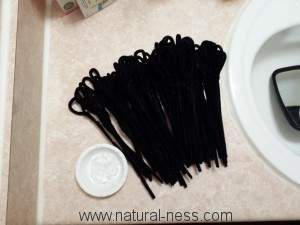 Step by Step:
1. Prep pipe cleaners by bending one end to make a loop.
2. Wash hair.
3. Retwist locs one by one. Place the end of the individual loc on the pipe cleaner above the loop and start rolling pipe cleaner up the loc until you get to the scalp. Bend the free end of the pipe cleaner over the loc to secure it.
4. Repeat until entire head is done. Let locs dry completely before removing pipe cleaner.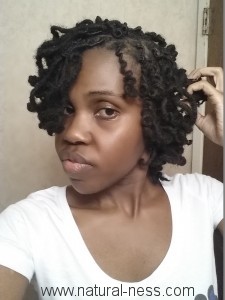 For the visual learners, check out my video I posted on YouTube: