Naturalness in the States Free Give-a-way! – ENDED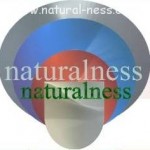 As promised, I will now announce the Naturalness in the States give-a-way.  I am giving away two products that I have been using the whole five years that I have been natural: 100% pure unrefined black soap & 100% unrefined shea butter.  These products are a permanent part of my hair and body care regiment.
Click below to read about the benefits of:

black soap: http://benefitof.net/benefits-of-black-soap/ (You can also check amazon.com for black soap reviews: Raw African Black Soap from Ghana – 1 Lb
) I use black soap for my hair, face and body.  Black Soap was a hair saver when I was dealing with scab hair after my first BC.  I also used black on my son's hair when his hair was dry.  I make sure to keep a container of black soap around!
shea butter: http://www.vitaminstuff.com/supplements-shea-butter.html (Here is a link to amazon.com shea butter reviews: Raw Unrefined Shea Butter Grade A From Ghana 2.3 Lbs 15% MORE
) I do not like shea butter in my hair, although some people swear by it.  I use shea butter for my dry feet, heels and legs.  It has done wonders.  This is another product that I keep on hand.
The black soap and shea butter that I will be sending does not come from amazon.com.  I purchase my black soap and shea butter from a local dealer, Mama Africa.  Click here for more info on Mama Africa: http://cbpublish.com/myhairjourney_files/?p=260 (Both will come in plastic containers like the one pictured above.)
So far, I have received 13 submissions to the Naturalness in the States feature.  Once I get 7 more, for a total of 20 representatives, I will randomly choose one winner.  If you want a chance to win, please click here to submit your info for the Natural-ness in the States feature.  Has your state already been represented?  No problem, I would be glad to feature the same state more than once. Let's see what state will be represented the most!  Alright, submit those entries and inspire others!