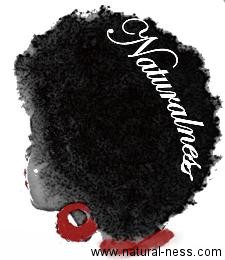 Have you been to our youtube channel?  Currently I have how-to videos, product reviews and other hair commentary posted.  My how-to videos include styles done on my own hair, my daughter's and my son's hair.  My sister Co, the more creative hair stylist, also has how-to videos and healthy eating recipes there. If you are interested in checking them out you can visit by going directly to our channel (http://www.youtube.com/user/naturalnessdotcom?feature=mhum) or checking out our videos without leaving this site by clicking youtube in the wibiya bar below.  If you like what you see, be sure to subscribe!
I admit that I have not been as diligent as I could be about posting how-to videos.  Partly because my camera was not giving me the quality of videos that I wanted and I was not happy with my video making software.  The good news is, I just ordered a better video making software program.  Yay! I'm happy!  I also have a camera that I hope will create better quality videos.  I am ready to go full swing into video making!
One more thing I wanted to mention…there are videos on this website that are not located on our youtube page. These videos were created quite a while ago…some as far back as 2005 when I first went natural.  You can check out all of our archived how-to videos here: video archives.
Thanks and be sure to check out our youtube page from time to time!
Note: By the way…if you are seeing double underlined words in my posts, please bear with me.  I'm in the process of trying out a new ad program.  The double underlined words link to ads, but I am having that feature removed because I don't like it.  Sorry about any inconvenience. Hopefully the double underlined ad links will be gone in a day or so!