I am thrilled to present Shaughnessy representing the  Magnolia State.  I believe that she is the first person that we've featured that started out with locs, successfully removed the locs and is now sporting her loose hair.  Yes ladies, it can be done!  She sent in both loc'd and loose pictures and she's beautiful either way! Check her out:

Name:
Shaughnessy
What state are you representing?
Mississippi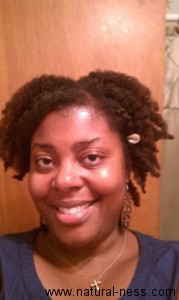 How long have you been natural?
over 8 years
What's the natural scene like in your area?
It's slowing increasing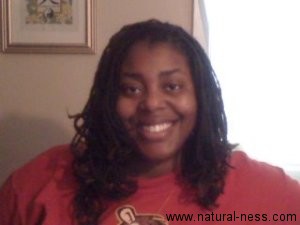 Additional comments regarding your natural hair:
I rocked locs for 7.5 years and I picked them out last November (took
6 weeks). Now I'm learning to care for my loose hair and I'm really
enjoying it.
Web, blog, youtube or fotki link:
www.honeydippednapps.blogspot.com (loose hair blog)
www.imdippedinhoney.blogspot.com (loc blog)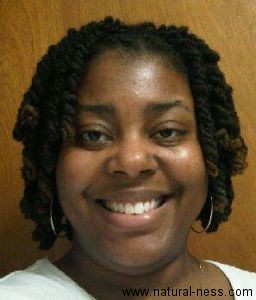 Would you like to "Rep Your State"?
If so, please fill out the form here: Natural-ness in the States. I will be glad to accept more than one entry from the same state. Let's see what state will be represented the most! States featured so far include Florida (3), California (1), Tennessee (2), Mississippi (3), North Carolina (1), Delaware (1), South Carolina (1) , Georgia (1), Texas (3), New Mexico (1), Missouri (1), Oklahoma (1), Louisiana (1) and Virginia (5).
Note: The number in parentheses next to each state represents the number of times that state has been featured.