Here are pictures of my daughter's last rope twists.  With this set, I wanted to experiment with larger twists (OK…OK, honestly, I was just being lazy and wanted to get done fast 🙂  ).  I'm posting these because I think this would be a great way to either stretch hair (even adult hair) and/or create texture when you're short on time. Check them out: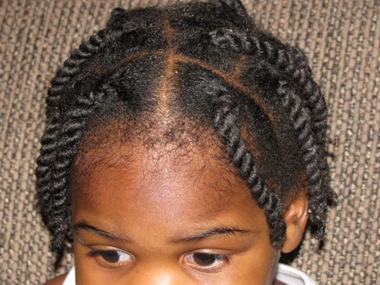 Once again, I went with my staple product on this one…you guessed it…Coconut Oil.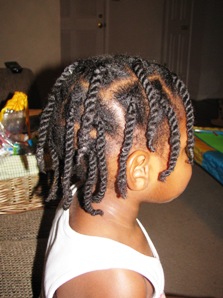 I believe that the routine of washing her hair weekly, twisting her hair and making sure to tie her hair up with a satin scarf is really helping with her length retention.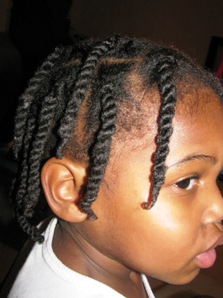 If anyone needs me to create a how-to video on rope twists, please let me know in a comment below.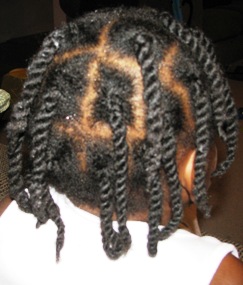 I divided her hair into four large sections. I went on to divide each of the back two sections into four smaller sections and began twisting.  The two top sections into five small parts each for a total of 14 large twists.  I did not take any pictures of the resulting twist-out, but it did not come out much different than her other rope twist-out pictures.
Edited to add: I actually did take pictures and forgot 🙂 Here's the link – Large Rope Twist-Out