Kids Guest Style: Braids (3 year old)
I have two last guest hair styles sent in by my friend.  Check out her box braids and cornrow style: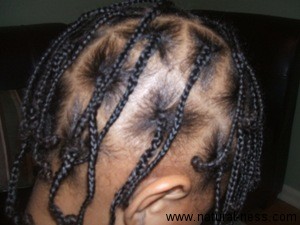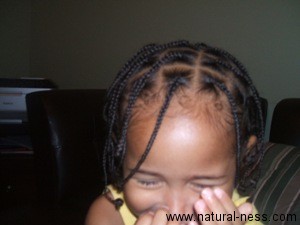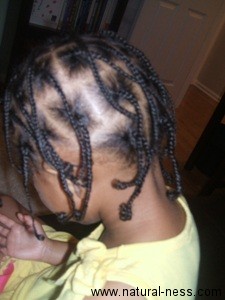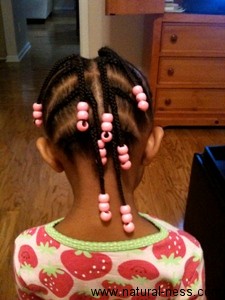 I would love to try this style on my daughter, but I can't cornrow very well yet.
Check out her other styles here: Coils, Sunburst
Do you have a cute child's hair style that you would like to share?  Please send a few pictures along with instructions on how you completed the style to diego2memphis@cbpublish.com!