Henna Hair Dye
This week I tried Henna Hair Dye for the first time. Henna Hair Dye is good for natural hair. Henna is a natural colorant and strengthener. I added green tea because it stimulates hair growth. The lemon juice helps to release the dye.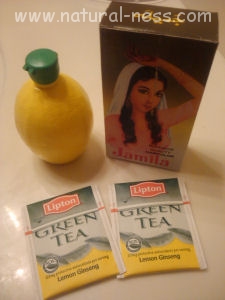 Pros: It made my hair soft and it did not look dry the next morning like it usually did with just washing alone or with chemical dyes.
Cons: Henna is very gritty and hard to wash out.
Before & After:
Check out my "Henna Hair Dye" video below or at: http://t.co/FL5EqKd via YouTube.