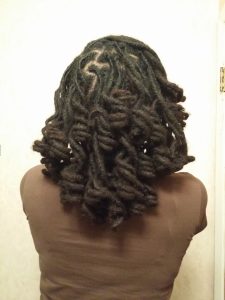 Today is Loc Appreciation Day! It is also my hair day. This is the third curl style I have tried on my locs. First, I did Pipe Cleaner Curls, then I did Perm Rod Curls and now the Flexi Rods. A few things I like about flexi rods: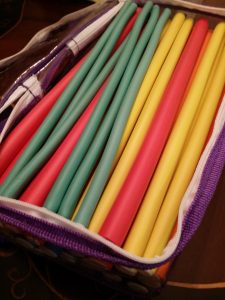 They are soft and easy to manipulate.
I can sleep in them.
They come in a variety of sizes.
They are easy to take out without unraveling my hair.
Loose curls.
This is a style a would definitely try again. Even though I left my flexi rods in over night and sat under the dryer the next morning the front still didn't get completely dry. So, the next time around I need to make sure they are dry and I will have tighter curls and the flexi rods will probably slip out even more easily.
I hope you like this style and enjoy Loc Appreciation Day!