Flat Twist Experiment
I decided to try something new again. I was on YouTube the other day and saw someone doing a similar style and thought it was interesting so I decided to do something close to it.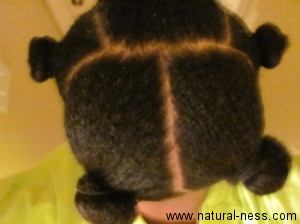 First I parted my hair in 5 sections (3 in the front, 2 in the back).
Then I flat twists both of the sides in the front and bantu knotted the ends.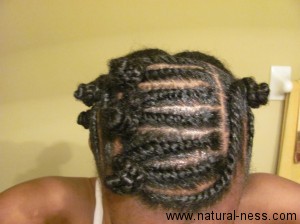 Next I flat twisted and bantu knotted the center. I had an extra twist in the front so I added it in with one of the side twists.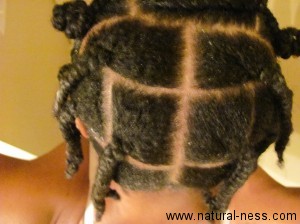 Then I put 8 chunky braids in the back in preparation for a twist-out.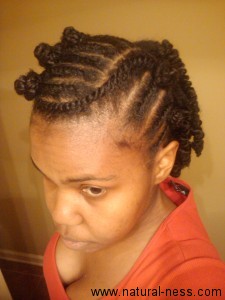 I really didn't like the results of the twistout so I only wore it for a day.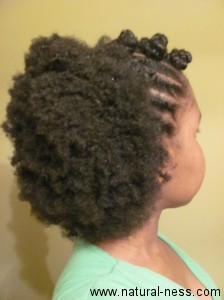 Since I didn't like the twistout, I wet it the next day and wore a fro. Didn't like that either. So…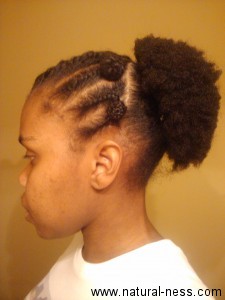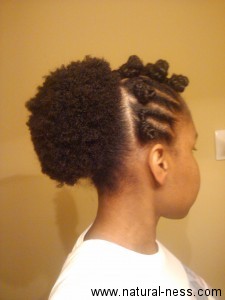 I put the back in a puff the following day and I liked that look a lot better.