Coconut water stimulates hair growth and adds shine. I like to use this recipe from Natural Hair Rules to moisturize on locs.
1/4 cup of Coconut Water
2 tsp Aloe Vera Juice
2 tsp jojoba oil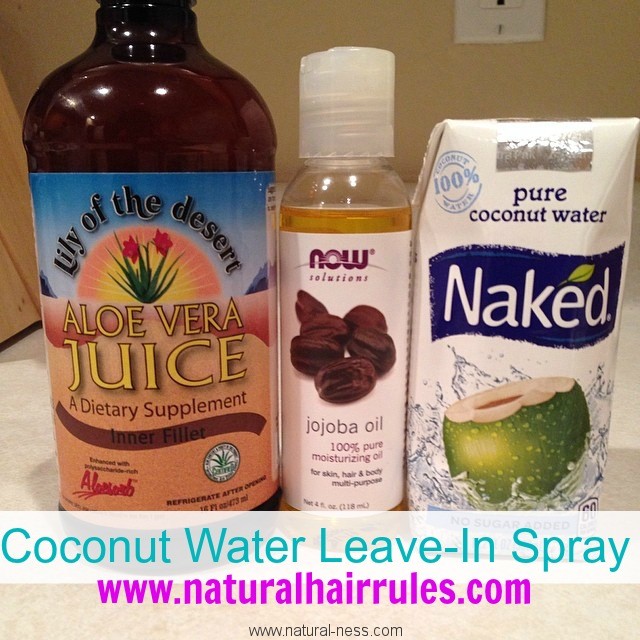 Coconut water is great for your hair and scalp.
Source: DIY Coconut Water Moisturizing Leave-In Spray | Natural Hair Rules!!!