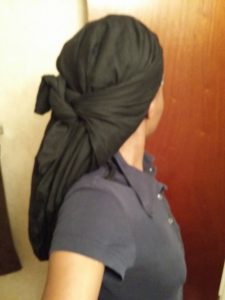 I purchased the Curly Tee Towel because of the design. I wash my hair in the shower so before I start to style it I like to lotion up and put some clothes on. With regular towels it's a challenge to keep them in place which I do all these. The Curly Tee Towel not only stays in place, it also provides other benefits according to their website.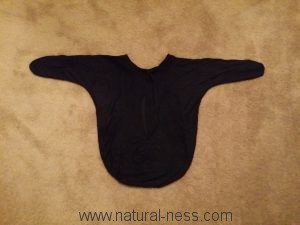 Benefits:

– Reduces breakage and retains length
– Frizz free hair
– Absorbs water
– 100% cotton jersey
– Vegan & earth friendly
see more Curly Tee Towel benefits on the site.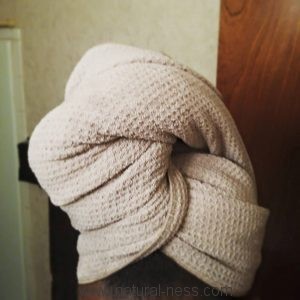 Review:
It comes in 2 sizes and the extra large is big enough for my locs. Before I purchased the Curly Tee Towel I was drying my hair with a microfiber towel which helps eliminate frizz itself so I didn't notice a change in frizz but it was less than normal towels.
As far as water absorption, my microfiber towel was more absorbent but like normal towels the microfiber towel doesn't stay in place when I get ready as the Curly Tee Towel does. However, since the Curly Tee Towel is less absorbent if you leave it hanging long the water kind of pooled at the bottom and started dripping down my back. I have locs so they are harder to dry anyway so people with other hair types probably do not experience this problem. Next time, I'll tie it on top and see if I experience the same problem. So, it's kind of give and take between a microfiber towel and the Curly Tee Towel but given the length of my hair and my need for something that stays in place, I think I'll stick with the Curly Tee Towel unless someone comes out with a great microfiber design.