Cornrow Braid-out (one week later)
I wanted to post an update of the braid-out that I posted a few days ago (seen here).  Here are pictures of the same braid-out, a week later.  To maintain the style, I just spritzed my hair with a water and leave-in conditioner mist (when needed) and put on my satin cap.  In the morning I re-fluffed and went about my business.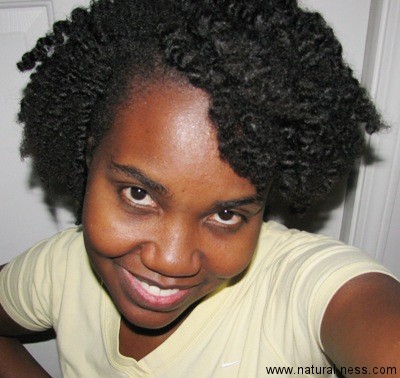 I don't have much to say about the style.  I do get asked how I manage to keep my braid-outs for so long.  In my case, I often keep my hair braided up for a few days in order to get the most definition.
I have also noticed that my braid-outs look better when done on hair that has not been freshly shampooed.  If I want a "banging" braid-out…I wear my hair in a braid-out for a few weeks, then I rebraid it without re-washing it (video on my Mid-Wear rebraid technique coming in my next post).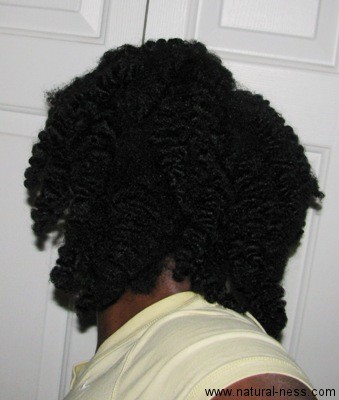 "Oh…but isn't your hair…*gasp* dirty when you do that?"  My answer…not really.  I do not use a whole lot of product in my hair, so there's no build-up on my hair or scalp.  "Does your scalp itch after a few weeks?"  My answer…not really.  Not any more than it did when I was shampooing my hair every day or every week.
I have to say that I love the fullness that a braid-out takes on after being worn for a while.  I get the most compliments on my two week braid-outs.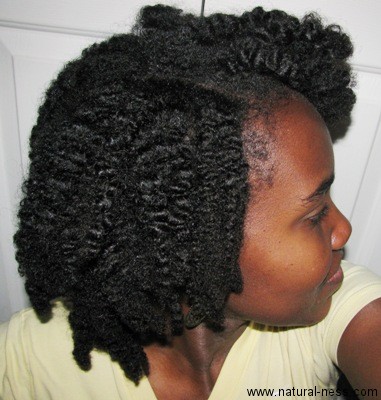 Last view of my cornrow braid-out.  I ended up wearing this braid-out for at least another week before shampooing my hair and restyling.