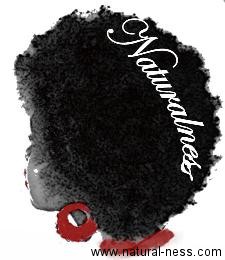 I know that I am late with this today, but as I stare out my window trying to determine what question I want to ask in today's poll, all I can see is dark clouds and the threat of yet another rain storm. This reminds me of one of my very first Val & Nadine cartoons.  Back in  2006, I drew a cartoon called "True Freedom" (see below or click link to see original post) which shows Val walking in the rain, not concerned about her TWA getting wet in the rain.  It is obvious to me that I drew this cartoon in my naive TWA days.  Now that my hair is a lot longer, I frequently wear my hair in braid-outs, twist-outs and bantu-knot outs that I usually want to last for as long as possible.  Once the rain hits these styles, I end up with a strunken drawn-up version of what was once a very nice style.  I'm sure there is someone else who can relate.
On other occasions, when I am wearing a wash-n-go, two-strand twists and other protective type styles… I welcome the rain.  Rain equals moisture and moisture equals less breakage.
So I try to avoid rain when I am wearing certain styles (nothing like my relaxed days, where I avoided rain like the plague) and welcome it while wearing others.
So in honor of this potentially stormy day – my question to you is, now that you wear your hair in its natural texture (or now that you are transitioning); Do you still run from the rain?