Sometimes the key to maintaining natural hair is to just keep it simple.  I styled my daughter's hair into three ponytails using products by Kinky Pride.  I then braided the pony tails and used barrettes to clip them down to her head.  After a few days of her wearing her hair like that. I decided to un-braid the ponytails and here are the results…simple, yet cute: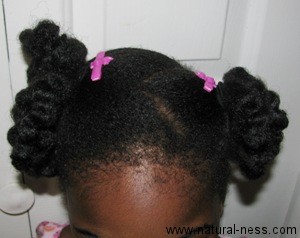 I used a diagonal part in the front.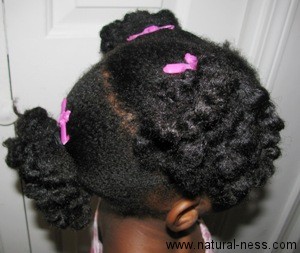 The Kinky Pride really added a lot of shine to her hair.  I'm still a big fan.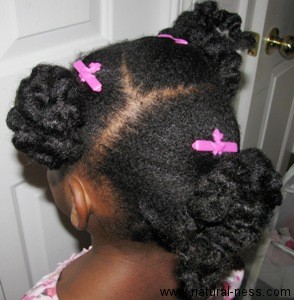 The barrettes added were clipped above each pony tail and added just the right amount of color.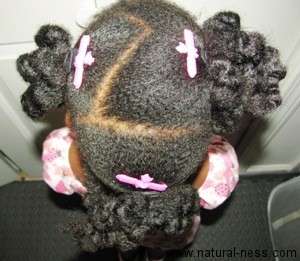 Here's a better view of the diagonal part.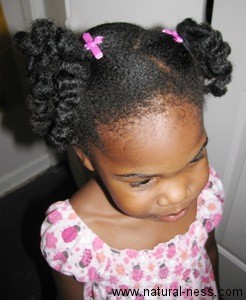 Sometimes you just can't beat cute and simple styles, but now it's time for another protective style…(coming next)