I had a quick style that I wanted to share.  A few weeks ago, I shampooed my daughter's hair and sat there trying to decide what to do with it.  I started styling her hair and ended up removing the style a few times, before deciding what style to do.  I ended up revisiting the "knot" style that I often did when she was younger.  She wore the knots for a few days, before I removed them and used the texture created by the knots for a knot-out curly afro.  Here are the results: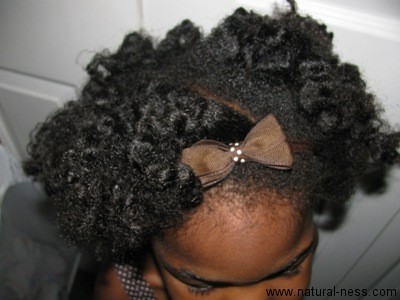 The knots left a slightly looser texture than a typical braid or twist-out.  I added a head band to accessorized and loved the result.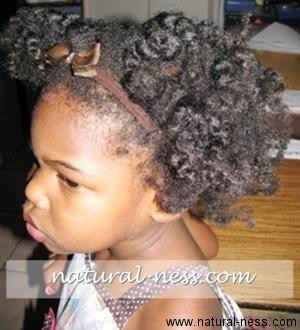 Although I liked the style,the texture did not last very long.  I ended up styling her hair in a puff the next day.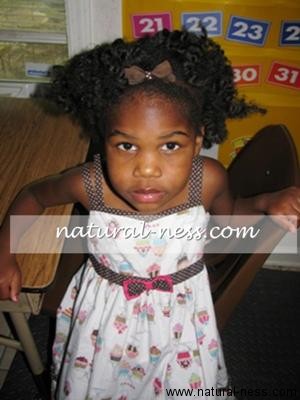 Next time I attempt this style, I will try using some type of gel to get longer lasting results.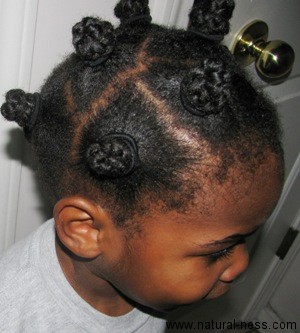 Here is her hair with the knots that created the knot-out.  To create a knot, I braid her hair into medium sections.  I then twist the braid upon itself like you would for a bantu-knot.  I then added bands to secure each knot.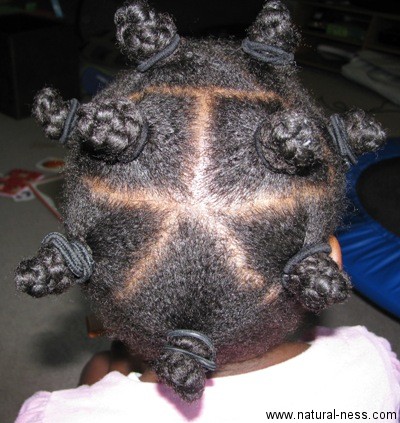 I parted her hair diagonally in the back.  She wore the knots for about a week, (I had to redo some of the knots every few days or so), before I removed them for the knot-out.