This video is long overdue, but here it is.  My daughter recently celebrated her 4th birthday and I wanted to come up with a cute style for this special occasion.  I decided to style her hair using Curlformers along with Kinky Pride's Shea-Loe Butter and Twist and Loc gel, and the SNO Natural Herbal Hair & Scalp Therapy.  Here are the results (scroll down for video):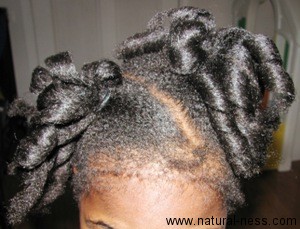 Even though I had 40 Curlformers to work with, it was not enough.  I decided to remedy the situation by styling the top of her hair into two pony tails and adding the Curlformers to the ends.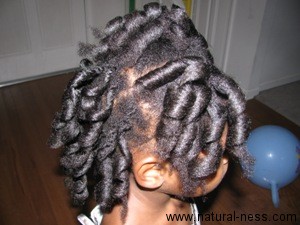 I borrowed this set of short and wide Curlformers from my sister Coco.  I ran into another problem, the Curlformers that I was using was designed for up to 9 inches of hair.  I quickly discovered that my daughter's hair is way longer than that…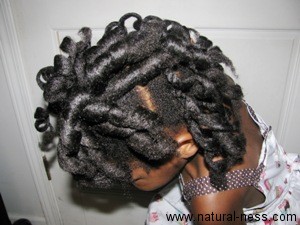 To solve that problem, I two stranded twisted the first few inches of hair (in some cases 3-4 inches) and added the Curlformers to the last 9 inches of her hair.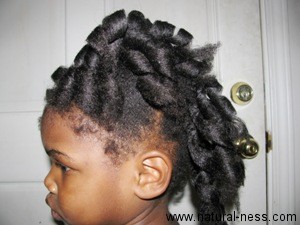 The Kinky Pride and SNO Naturals products gave my daughter's hair a nice healthy sheen.  It's hard to find products that do that because of her dry/cottony hair type.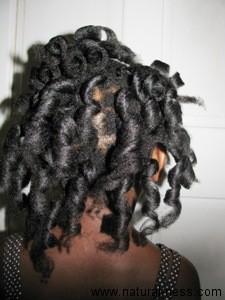 Initially, I planned on untwisting the two strand twisted roots of her hair, but after removing the Curlformers, I decided not to.  I really liked the result.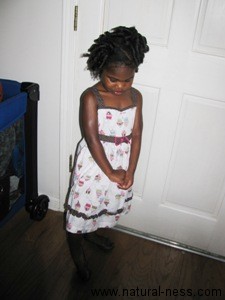 All ready for her 4th birthday party!
Video Notes: This is my demonstration on using Curlformers on my 4-year-old daughter along with my review of Kinky Pride's Shea-Loe Butter, Aloe Vera Lock & Twist Gel and SNO Herbal Hair & Scalp Therapy. These products were not purchased by me, but were sent to me after I contacted the co-owner and asked her if I could review her product. I fell in love with the Kinky Pride products after they were demonstrated on my hair at the Tennessee Natural Hair expo. You can see that video here: http://www.youtube.com/watch?v=2iva8Wsy4NE
Kinky Pride products can be purchased here:http://snonatural.com/products/products.html
Be sure to check their site for a list of the product ingredients. I will also list the ingredients on our website: http://www.natural-ness.com
Music credits:
"The Natural Hair Song", was written and performed by Anitra Jay (http://www.AnitraJay.com). You can download the song for free at: www.facebook.com/anitrajay
Instrumental "untitled" and created by Francis "mr. faia" Turner
Thanks Anitra & Francis for sharing your talents!