(Quoted from amazon.com) "This rich and creamy custard textured cream provides great curl definition, weight and sheen for curly girls."
Ingredients:
purified water, certified organic sunflower oil, octyl palmitate, certfied organic aloe barbadensis leaf juice, glyercin, glyceryl stearate, potassium stearate, panthenol, stearic acid, sodium carbomer, allantoin, cetyl alcohol, certified organic sweet almond oil, beeswax, shea butter,certified organic jojoba oil, soy tocopherols, phenoxyethanol, fragrance.
Product Review:
First of all, I did not purchase this product with the intention of it being used as a curl definer.  This review will not contain info on this product's performance as a curl definer.  Also this product was purchased by me for use on my daughter.  I have never received any free products for the purpose of review.  This review is based strictly on my experience with this product.  On to the review:  I use this product on my daughter as a styling product.    I usually use this product if my daughter is wearing an "out" style, (i.e. puffs or afro).  Like it says above, it provides weight to these "out" styles.  It also adds sheen, which is always a plus for me.  I also use it instead of gel for her puffs. I definitely prefer it to gel.
I paid about $12 for this product. So far, it has lasted a long time, partly because I don't use it all the time and I only use it for my daughter.  Would I purchase this product again?  I'm still undecided on that.  I like the scent and all, but the product is a bit heavy for my taste.  Overall, I have not been blown away, but I do like the product.  Here are pictures of my daughter's hair using this product: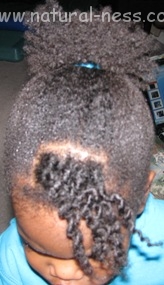 This puff was made from the twist out pictured here: Rope Twist Out. I used the Curly Q product to brush her hair back into this puff.  I also applied a small amount to her puff.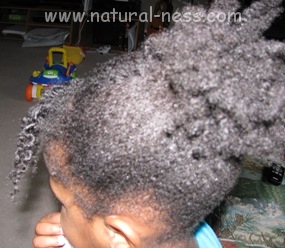 I never liked applying gel to my daughter's hair.  This product has served as a nice alternative.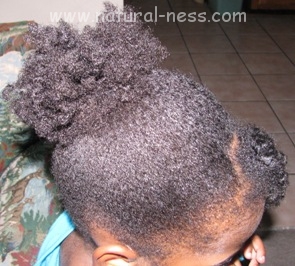 The product gives her hair a nice healthy sheen.  I like that, along with the scent.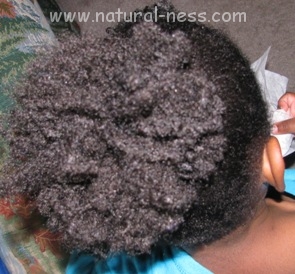 The only draw back is that the product is a bit heavy.  I could not imagine using it everyday.  I believe it's the curl defining properties that make it so heavy, which is probably great for those looking for that.  Curl definers do not do anything for my daughter's hair.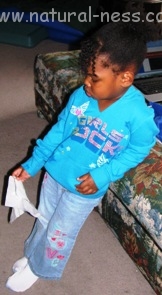 This product can be purchased through amazon.com or directly from the Curlz website"
Amazon.com:  Curly Q's Curly Q Custard Medium Curl Styling Cream, 8-Ounce Jars
Curlz Website:
http://www.curls.biz/curly-hair-products/Curly-Q-Custard-p-413.html