I've fallen behind on posting pics, so please bear with me while I attempt to play catch-up today. First off, here are pictures taken back in October and early November of my daughter's last set of box braids and the resulting braid-outs.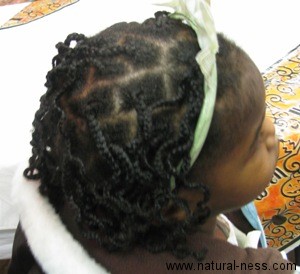 This is my daughter's box braids that she wore on Halloween.  She has on a princess Tiana tiara.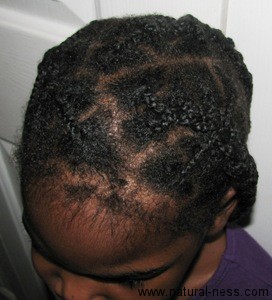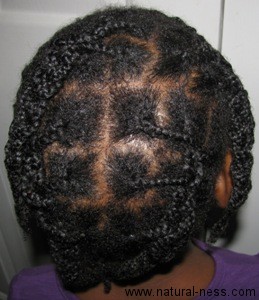 This is how I created the crinkled look.  At night, I braided the small box braids together after spritzing them with Cara B Naturally mist.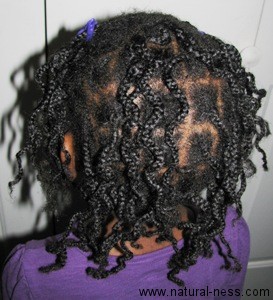 One last look at the crinkled box braids.  I've discovered that the crinkled box braid look makes the braids look better for a little while longer.  My daughter was able to wear these box braids for about four weeks.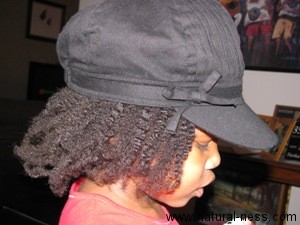 I started taking the braids down, but we needed to leave the house, so I decided to cover the remaining braids with a hat. I liked the way it looked so I snapped a few pics.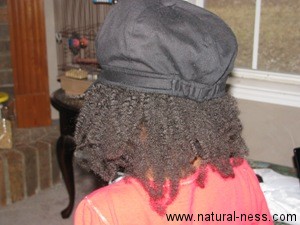 Here's the back of her "half" braid-out.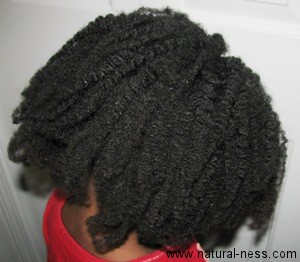 Finally I finished removing the braids.  Here's the final look.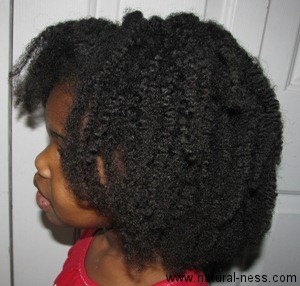 The only product used here was coconut oil.