The Old Dominion state ruled last week and starts out this week!  Check out our newest beautiful Virginia representation, Tiffany!

What state are you representing?
Virginia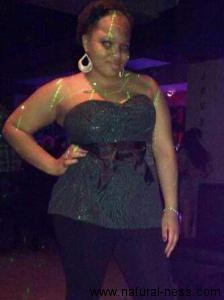 How long have you been natural?
10 Months
What's the natural scene like in your area?
In my area, I see naturals sprinkled here and there, but generally in
the DMV area natural hair is booming. I love seeing so many ladies and
gents embrace their natural beauty! =)
Additional comments regarding your natural hair:
I love my natural hair, and showing my friends and family that going
natural isn't as hard as it seems. So many people think they can't go
natural simply because of a lack of knowledge. So I'm here to share
all of my knowledge with my loved ones & anyone else who needs it.
Web, blog, youtube or fotki link:
http://www.youtube.com/user/princesstiffany90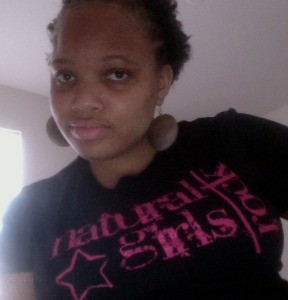 Would you like to "Rep Your State"?
Don't see your state listed below? Be the first to "Rep Your State", please fill out the form here: Natural-ness in the States. I will be glad to accept more than one entry from the same state. Let's see what state will be represented the most!
States featured so far include Florida (3), California (1), Tennessee (2), Mississippi (2), North Carolina (1), Delaware (1), South Carolina (1) , Georgia (1), Texas (3), New Mexico (1), Missouri (1), Oklahoma (1), Massachusetts (1), Pennsylvania (1) and Virginia (5).
Note: The number in parentheses next to each state represents the number of times that state has been featured.