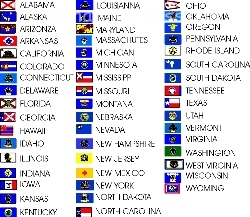 In case you've missed it, the states we have represented so far are:
Mississippi – Represented by  Denise
North Carolina – Represented by Portia
Delaware – Represented By  Tia
It is not too late to represent your state! If you are interested in joining Denise, Portia & Tia in representing your state, please click here: Natural-ness in the States
If you would also like to represent one of the states already represented above, you can.  Let's see what state will be represented the most!
Once again, when I get 20 people to represent their state, I will randomly pick one of them to win a special give-a-way.  Once I get 10 people, I will announce what the give-a-way will be.  For now, here's a hint…the give-a-way includes one of my must have, favorite hair products.
Want a chance to win…just click the link above, fill in the required info, submit it with your picture & "rep your state"