Glad to see a new "Rep Your State" submission.  This time we have Kizzi representing The Bay State:
CITY/STATE: BOSTON, MASSACHUSETTS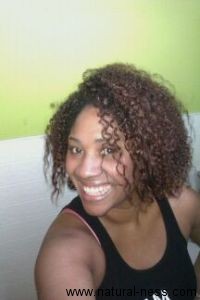 NATURAL: 6 YEARS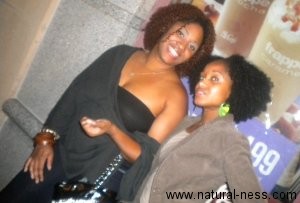 THE NATURALS SCENE IN BOSTON IS GREAT. SO MANY PEOPLE ARE NATURAL OUT HERE,  WE ARE TAKING OVER!
MY HAIR, ITS CURLY AND ITS CONSIDERED A 3C OR SOMETHING ALONG THOSE LINE. I LIKE TO WEAR MY HAIR CURLY AND CRAZY. BUT I ALSO LOVE THE BRAIDED UP DOS THEY LOOK GREAT.
I JUST STARTED A BLOG ON NATURAL HAIR, HEALTH, AND FITNESS. JUST STARTED A FEW DAYS AGO ALSO TRYING TO DO PRODUCT REVIEWS FOR SOME OF THE PRODUCTS I USE THAT WORK AND SOME OF THE ONES I HAVE TRIED THAT DON'T.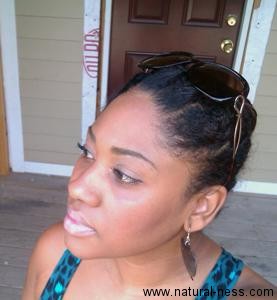 KIZZI'S WEBSITE LINKS:
http://afrolatinanaturalhair.blogspot.com/
http://apps.facebook.com/blognetworks/userpage.php?uid=1805081
Would you like to "Rep Your State"?
If so, please fill out the form here: Natural-ness in the States. I will be glad to accept more than one entry from the same state. Let's see what state will be represented the most! States featured so far include Florida (3), California (1), Tennessee (2), Mississippi (2), North Carolina (1), Delaware (1), South Carolina (1) , Georgia (1), Texas (3), New Mexico (1), Missouri (1), Oklahoma (1), Massachusetts (1) and Virginia (1).
Note: The number in parentheses next to each state represents the number of times that state has been featured.