I'll always be a Cali girl in my heart, so I'm pleased to present a  former classmate and friend of mine that I've known since I was a tiny 3rd grader.  I am so pleased to present Myesha, representing the Golden State. By the way, she's also the first of hopefully many to be featured, showing off a set of gorgeous locks (or insta-dreads, as she calls them). Please give her a warm welcome:
Name:
Myesha
State:
California
How long have you been natural?
2007
What's the natural scene like in your area?
The natural scene is alive and kickin in the Bay Area. Many people I know rock their natural hair and it's common to see sister locks or dreads. People have even started throwing natural hair parties. They discuss products, styles, the transition process, etc. Some will have all natural products available for purchase.
Seeing friends who made the transition helped me decide to stick with it.  It's nice to be able to swap hair stories with girlfriends.

About my locks:
I am absolutely in love with my locks. Definitely the best hair decision at this point in my life. I didn't want to go through the waiting process, so I got insta-dreads, as I call them.  Since I work in a corporate environment, I like to keep them styled in an updo or wavy.
I was always hesitant to get locks since they are permanent, but once a friend with dread locks told me about the different styles she wore and the freedom it gave her I was totally hooked. I have gotten more compliments with my dreads than all other hairstyles combined.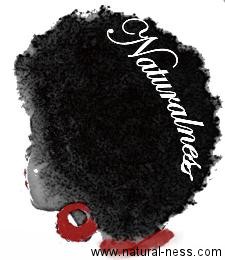 Would you like to "Rep Your State"?
If so, please fill out the form here:Natural-ness in the States. Don't forget to send pictures! I will be glad to accept more than one entry from the same state. Let's see what state will be represented the most!
States featured so far include Florida (4), California (2), Tennessee (2), Mississippi (4), North Carolina (1), Delaware (1), South Carolina (1) , Georgia (1), Texas (3), New Mexico (1), Missouri (1), Oklahoma (1), Ohio (1),  Louisiana (1), Minnesota (1) and Virginia (5).
Note: The number in parentheses next to each state represents the number of times that state has been featured.