I was looking through some of my old archived hair pictures and decided that I missed my stretched afros.  The stretched afro was one of my favorite go-to styles during my first BC.  I have not been stretching my hair nearly as much after my 2nd BC, so I decided to wear one of my old styles. Here's my stretched afro accessorized with a flower.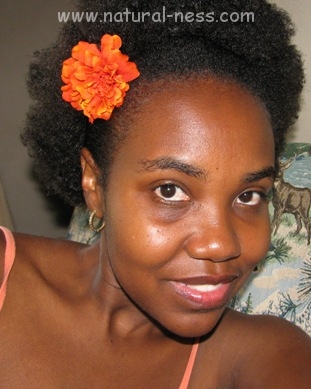 I don't know why, but this style makes me feel so good.  I guess because it is a very ultra-feminine style.  I don't know, I just like it.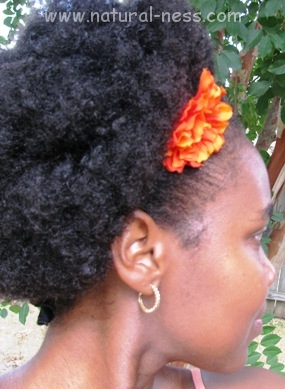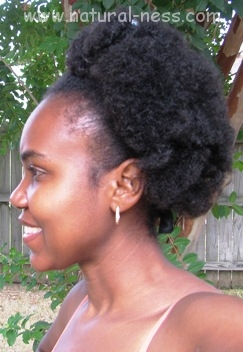 The stretched afro is a great way to show off some of your length without using heat.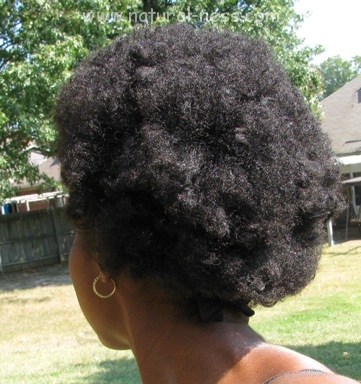 Check out my wash-n-go here: September Hair Updates to see how much of a difference hair stretching makes.  Note: the pictures of my wash-n-go and these stretched afro pictures were taken within days of each other.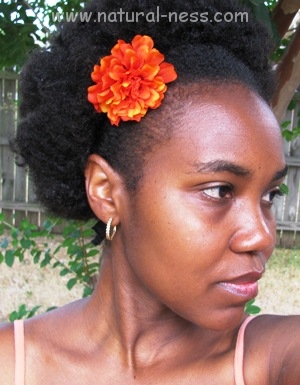 Click below to see an old video of my hair stretching technique. Please note: This video is a few years old.  I do not currently use the same products and I now use a comb instead of a pick to shape my hair.  If you would like to see a newer version of my stretched afro technique, please let me know in a comment below.  If I get enough requests, I will put together a newer version of my stretched afro technique.  But for now, here's the link to the old version:  Stretched Afro