When I decided to try the Ghana Plait style a few weeks ago, I was motivated by a second reason – it's a great way to stretch your hair!  Here is my hair after I removed my Ghana Plait Bun: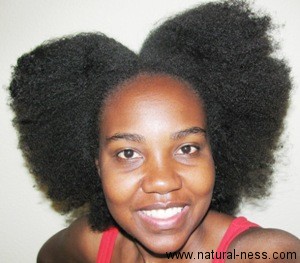 After I removed all of the thread, this is how my hair looked.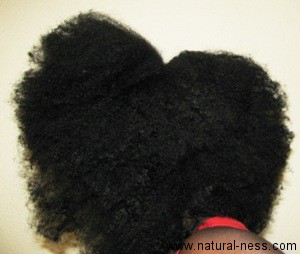 I like stretching my hair out this way better than doing the braid method, because it requires less combing.  I do not like to use combs on my hair when it is dry.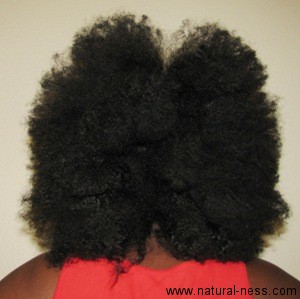 I was still on vacation when these pictures were taken and although I brought a lot of hair products and tools with me, I did not bring all that I needed.  So, I did not have a lot of styling options after I took the Ghana Plaits down.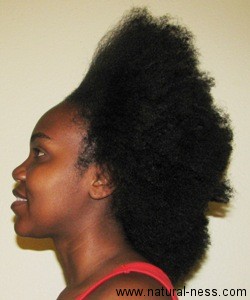 One last view of my stretched hair.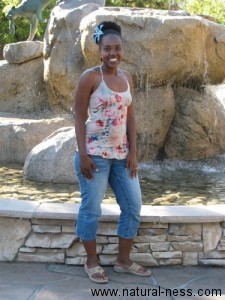 Since I did not have everything that I needed for my hair, I went ahead and opted for a puff (I also had no gel, so my puff was not very smooth…I did have my flower though 🙂 ) – Click picture to enlarge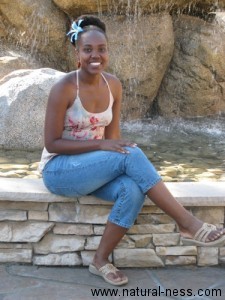 To smooth back my puff (when there was no gel in sight), I sprayed the front of my hair with water and used coconut oil as a gel replacement.  It wasn't perfect, but it worked – click picture to enlarge.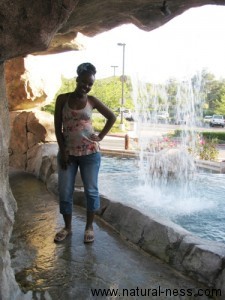 By the way, these pictures were taken at the Viejas Outlet Stores in Alpine California, next to the Viejas Casino – beautiful place 🙂