I'm so excited to announce another Global Natural!  I am pleased to present Ruth from the beautiful isle of Jamaica! Her gorgeous hair and the fact that she has been natural for most of her life is definitely an inspiration.  Please give her a warm welcome: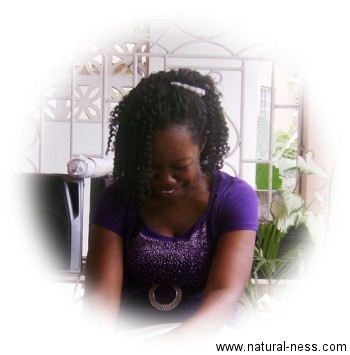 Name:
Ruth
What country do you live in?
The sunny isle of JAMAICA!
How long have you been natural?
Most of my life.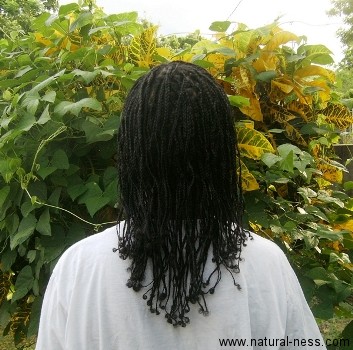 In America, being natural is seen by mainstream culture as rebellious
or unaccepted. Is it the same in your country, or are people more
accepting of natural hair/beauty?
I am actually not sure how natural hair – in general – is viewed.
Seriously. Jamaicans have always done pretty much what they wanted
with their hair, clothing, etc. throughout the years… you will find
lots of variety here.
Locs, however, are only just becoming more 'mainstream'. In the
earlier days, it was primarily associated with Rastafarians (and
everything they stood for, or didn't stand for) and – even now –
people tend to have very strong opinions about them. You either
ABSOLUTELY LOVE them or you ABSOLUTELY HATE them.
Additional comments regarding your natural hair:
Natural hair has always been a part of my persona. In 1996, I had what
we call 'Leisure Curl' done, which – I think – is basically a
texturizer. I had it done in February of 1996 and the last time my
stylist saw me was in May of the same year.
It just was not for me, and straight hair is not something that has
ever appealed to me, so I never tried that. I 'transitioned' without
knowing I was transitioning… with plaits (braids) and twists.
Web, blog, youtube or fotki link:
http://wordkeeperinja.blogspot.com
Do you live outside of the United States and would like to represent your country?
If so please fill out the form here: Global Natural-ness. I will be glad to accept more than one entry from the same country. Let's see what country will be represented the most!

If you live in the US and would like to be featured, please check out my Natural-ness in the States page.