I am absolutely honored to present my first Global Natural-ness Feature.  Please meet Nachural from England.  This feature is especially meaningful for me, because I first came in contact with Nachural shortly after I first began my website about five years ago.  She was a frequent visitor to the website and we often conversed back and forth via email.  Nachural recently contacted me again.  I was thrilled when she agreed to be the first featured in my new Global Natural-ness Feature.  Please check out her gorgeous hair, read her inspiring story, leave her comments and give her a warm welcome!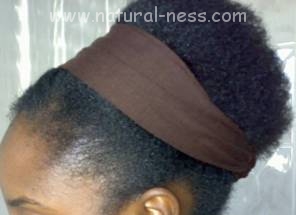 Name (or alias):
Nachural
What country do you live in?
England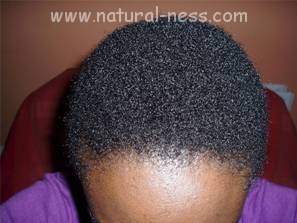 How long have you been natural?
I have been natural for almost 5 years now. My last relaxer was 24th August 2005 and I 'big-chopped' on 29th October 2005. I have been relaxing my hair since I was 5 years old. Being natural was never an option for me. Infact I firmly held that relaxers were one of the best things invented for 'afro hair'. I simply accepted the burns and breakage as part of the package. Things, however took a different turn when I met up with a napptural cousin. Her hair was gorgeous and I guess I was inspired. I went to a hairdresser and told her that I was contemplating doing the BC as I had two months worth of grown but she disagreed and said I should just relax my hair. I gave in, trying to convince myself that it was the right decision for me although the very next day I did a google search on natural hair and up came
nappturality.com
. The site was a real inspiration and so I decided then and there that I was going natural (a day after my last relaxer!).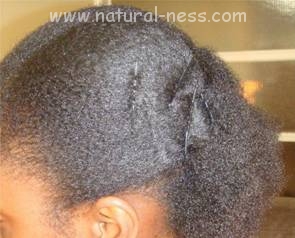 In America, being natural is seen by mainstream culture as rebellious or unaccepted.  Is it the same in your country, or are people more accepting of natural hair/beauty?
I think the general attitude here is simply: 'to each their own'. I have never had anyone criticise my natural hair in the UK although some distant relatives are still waiting for me to 'start relaxing again….!' The natural scene is definately growning especially in London. There are quite a few natural hair salons coming up as well.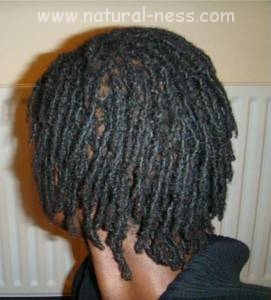 Additional comments regarding your natural hair:

Having and maintaining natural hair is indeed a journey but here are a few things I learnt along the way:
1. Be patient: I have been very frustated at times with my hair along the way. This was either because my hair was either too short in the early stages and I was not really feeling the growing TWA or too much shrinkage which limited my styling options when I was in a hurry.  Some time ago, I washed my hair and left it in a shrunken state (without putting in in twists or braids like I normally do after a wash). A few hours later it was really shrunken and honestly the thought of a texturiser ran through my mind. I went online and found an afro-caribbean hair website. I called the number and spoke to the hairdresser. I explained I was having a bad hair day and I was thinking of getting a texturiser. When I explained that I had natural hair he said, 'you've been without relaxers for so long – I do not recommend you going back to chemical treatments'. He then went through some styling options which calmed me down. When I finished the conversation, I grabbed my spritz, moisturised my hair and put it in twists. The next day I smiled when I saw my hair in the mirror – grateful that I am still natural and I really love being natural!
The lesson here is that you are bound to be frustrated with your hair but ultimately the frustration does pass so just try not to do anything drastic!. It is also important to follow your hair care routine.
2. Have and follow a simple hair regimen: When I first BCed I was quite curious to try out different products ( mainly for 'curl definition' and to help combat my dry hair), which I have now simplified. I shampoo and condition my hair weekly. I then spritz with an aloe vera juice, jojoba and castor oil mix. This helps close the cuticles and seal the moisture. I then apply the famous Kimmaytube leave-in conditioner and then style as usual. I have my hair in protective styles during the week – normally in an updo. I spritz with my aloe mix every one to two days.
3. It is possible to comb out locs – well my 16 months locs at least! I was loced for about 16 months. I loved the locs and really liked that I could pretty much get up and go and not worry about styling. I maintained them by latching but decided to comb/pick them out back in July this year.. I did have quite a bit of grown and I am enjoying my loose napps once again. At the moment I do not know if I will loc again but then remember it is a hair journey so you never know……!
4. I would like to thank: (1) Deigo2Memphis (thanks for being my hair mentor during those early days. Your support has been pivotal in helping me continue on this journey), (2) Deecoily of Nappturality.com (a big thank you for creating this amazing website which started me on this amazing journey), (3) Glamazini (for a great website and now youtube page and for continuing to be a naptural inspiration, (4) CNappyMe (thanks for CNapp website) and (5) Mina25 (inspiring and supporting me on my loc journey)…. Oh and not forgetting 'the hairdresser'!
PS: I am a 4b or Cnapp…lol!
Do you live outside of the United States and would like to represent your country?
If so please fill out the form here: Global Natural-ness. I will be glad to accept more than one entry from the same country.  Let's see what country will be represented the most! Once I get at least 10 submissions, I will randomly choose one person to receive a free e-book version of my Val & Nadine comic strip!
If you live in the US and would like to be featured, please check out my Natural-ness in the States page.