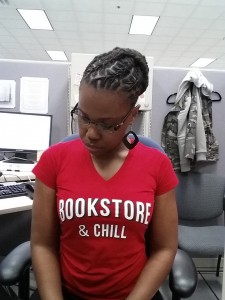 Two weeks ago, I got my locs professionally styled for the first time in 2 years. My locs are about two years and 10 months right now and I still love them.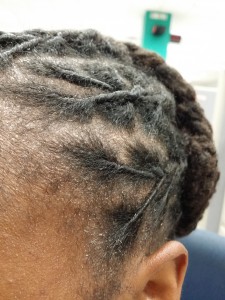 I would like to keep my hair up longer when it's styled but unfortunately I suffer from dry scalp and after a few days to a week my scalp starts looking like the picture to the right. I wish I could keep styles longer but I need to find a way that works for me to keep my scalp moisturized. I spray my scalp daily with a Coconut Water Leave in Spray and I even Moisturize Scalp With Oils but it only helps for about another week. My stylist told me I should use Sea Breeze on my scalp between washes to helps with my dry scalp but with updos itching is a problem and I can't get to the whole scalp. I hope to find a way to keep my scalp moisturized so my styles will last longer.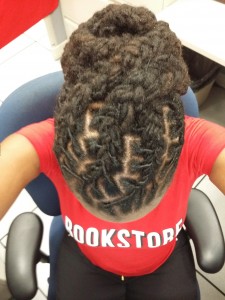 Bookstore & Chill T-shirt by Derrick Jaxn.