I've been heavily medicated all last week so I'm late posting this. May 24th marked 1 year of me being loc'd. I love it to death. I do not regret doing it at all.
The first picture was taken on day 1 of my journey and the second was taken a year later. It's hard to see any growth because I had my head tilted back on the first picture but you can certainly see the difference in texture.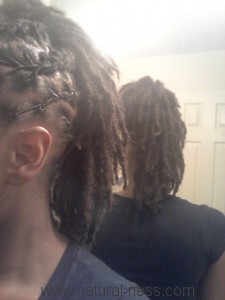 I decided to have it styled in a mohawk this time around.