I get a lot of questions about my braid-out technique when I'm out and about around town.  I've been referring people to our website, but I realize that I never really updated my braid-out technique here on the site.  Well, here's an updated braid-out how to…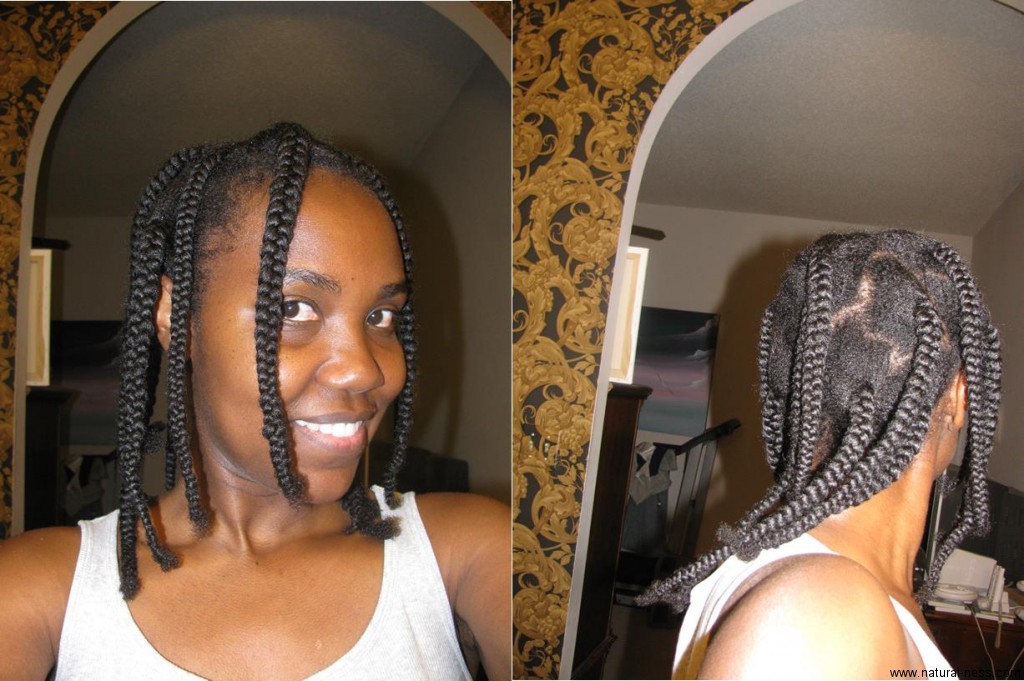 Step 1:  I moisten (unless it's freshly shampooed), detangle and braid  my hair (using coconut oil) into between 10 – 15 braids (depending on if I want a tighter or loser texture).  I went for a tighter texture in this case.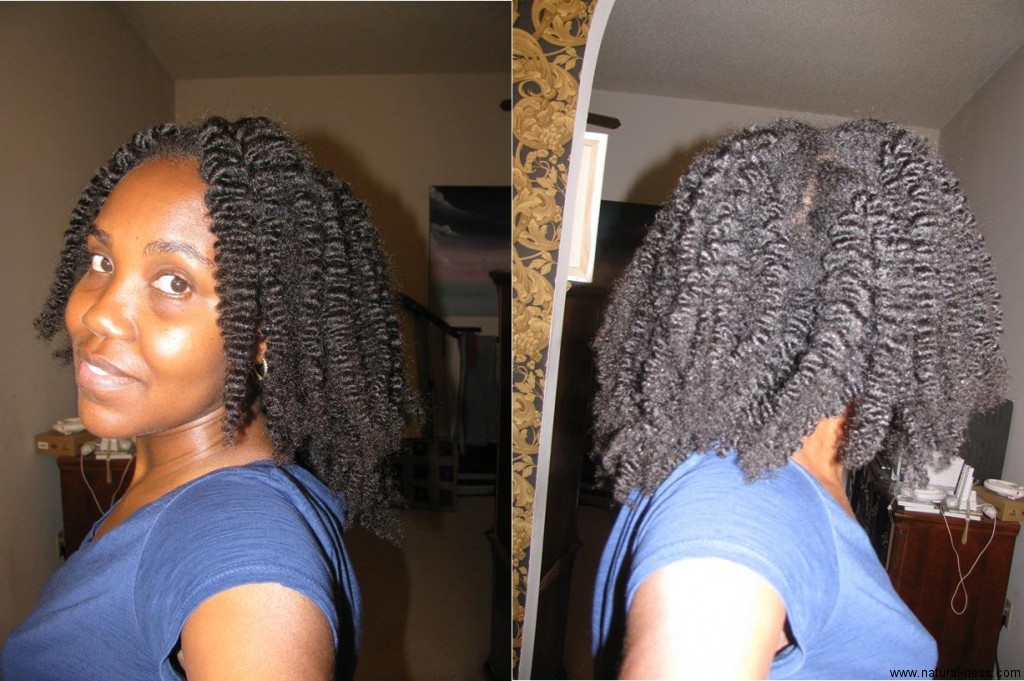 Step 2:  After sleeping in a satin cap all night, I take down each braid.  This is what my hair looks like when I first take the braids out.  Please note, if I want the texture to set in even more, I keep my hair braided for a whole day (sometimes 2 or 3); covering it with a hat if I need to leave the house.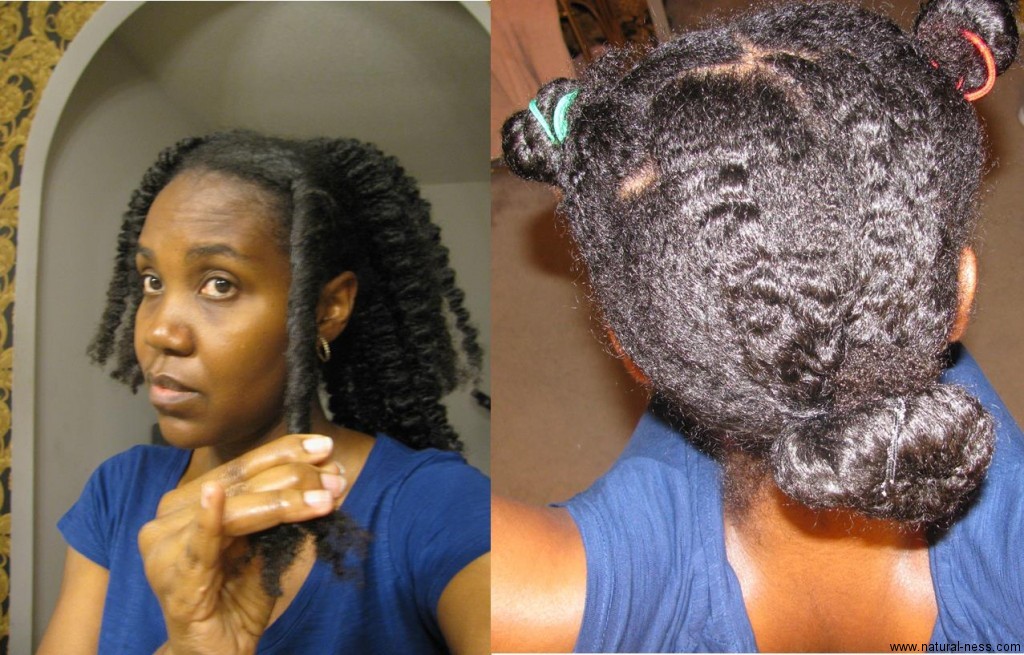 Step 3:  To show off a little more length, I usually "stretch" my hair right after removing the braids.  To stretch my hair I take large sections (usually three) and twist each section into large Bantu Knots (check Google for plenty of tutorials on how to do Bantu Knots).  I secure each knot with a Goody Band and leave the knots in over night.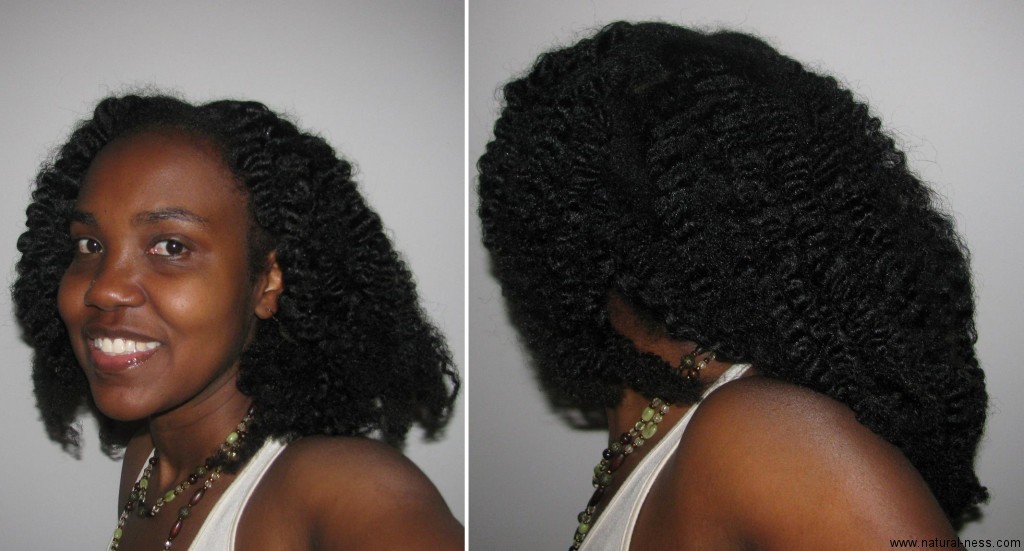 Step 4:  The next morning I remove the knots and end up with a fluffy stretched braid out. Notice the difference in length from these pics and the braid-out pic above. Believe it or not, these are from the same braids.   Notice how shiny my hair is with only coconut oil as a styling product.  To maintain this style, I roll my hair back up into the knots each night.  Each day when I take the knots out, my hair is stretched out more and more.  This is a fairly new technique for me, but I am sure that a stretched braid out can be achieved on hair from around 6 inches long…but the hair would probably have to be knotted into smaller sections (this is just a guess).   I hope this helps to answer some questions!  By the way…my technique can be used with twist-outs as well!