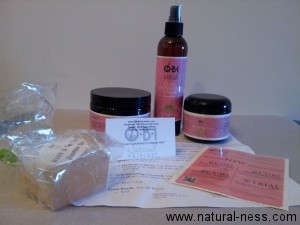 Product Description:
O.B.I is a company that creates hair care products with natural ingredients for people with natural hair. There is no mineral oil, parabens, sulfates, toxins, petroleum, colorants, phthalates, or gluten.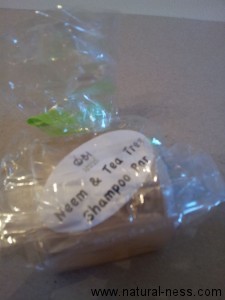 Neem & Tea Tree Shampoo Bar:
I washed my hair using the Neem & Tea Tree Shampoo Bar. I thought this product was real interesting. I have never seen shampoo in a bar. Since I've ever used a bar shampoo I didn't know how to use it. I didn't know if I was suppose to rub it on my hands and let it lather or was I suppose to rub it directly onto the hair. I tried both ways. I didn't get much of a lather and I usually judge my shampoos by the way they lather; however, after I finished my scalp did feel clean so it did it's job.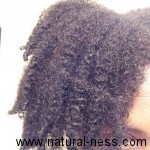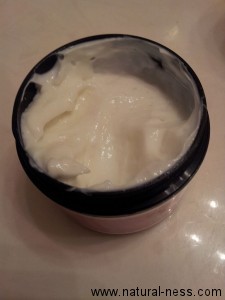 Curl Moisture Cream:
I applied the Curl Moisture Cream to my hair prior to detangling. This product is used to add moisture and to hydrate curls. I could see the definition of my curls come out when I applied this product to my hair. My hair also felt easier to detangle than usual.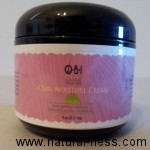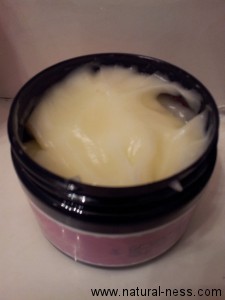 Curl Enhancing Custard:
I used this product before styling. This product is used to make the curls pop or to smooth down the edges of the hair in any style. This product reminded me a lot of Cantu Shea Butter, which I love, except it is thicker. I think the thickness stops some shrinkage that usually occurs with natural hair. When I braided my hair and took it down for my braid out I noticed I kept some of my length. However, like Cantu Shea Butter I think it is a better stand alone product.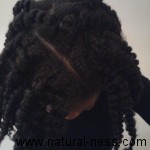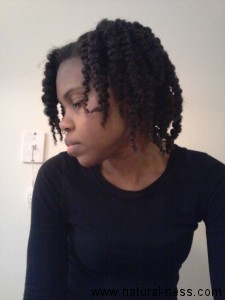 Curl Hydration Spray:
This product can be used daily to moisturize your hair and scalp, or to refresh your style. I sprayed this product on my hair before taking my braids for the braid-out. I gave my hair a great shine. I still use it everyday on my puff.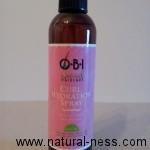 Product Review:
Overall, I loved the results of this braid out. There was added length and I had well defined curl over night. Usually when I do a braid out it takes a day or two for it to look as full as I like it and hide all the gaps but I had a full braid out on the first day using these products. These products can be purchased at: http://www.obinaturalhair.com/ or you could win all the products mentioned above by following the giveaway instructions below.
Giveaway Instructions:
1. You must be a subscriber to our YouTube channel, http://www.youtube.com/user/naturalnessdotcom.
2. Go to Youtube, rate, and comment on the video below by telling us what you think of the results.
3. Rate and comment on two other naturalnessdotcom videos.
You have until March 1, 2013 at 11:59 pm to enter. The winner will be announced March 2, 2013 on www.natural-ness.com and in the description box of the video below on YouTube.
This video shows how I used the products and the results: