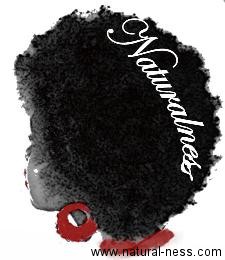 Updates: It's been a busy few weeks, as you may have noticed because of the lack of updates lately.  Coco was recently hired at a new job so she has been working and is getting ready to start school soon.  I, as I've mentioned a few times just started a new year of home schooling my children so my days are filled and I spend my nights exhausted :).  Still, I have been working on new updates for the website.  I am currently working on a new video on the method that I use to shampoo and detangle my daughter's hair.
Notes: Speaking of hair washing, I'm excited to have come up with a great method of washing and detangling my daughter's hair.  I've mentioned that trying to shampoo my daughter's hair in the past has been…for lack of a better word…hell.  I tried washing her hair while she took her baths and anyone who entered my house during those times would have sworn that I was drowning the child.  I once had to have my husband hold her while I tried to rinse out her hair, because she was fighting me like crazy.
The shower was no better.  Actually it was worse because I may as well have been wresting a wet seal.  I almost dropped the poor girl once because she was wet, soapy and slippery acting like she was fighting for her life…not fun.
Enter the kitchen sink!  Why I hadn't thought of this earlier, I don't know.  After all, I still have fond memories of lying across the kitchen counter when I was little while my mom shampooed my own hair.  This is the method that I will show in the video that I am working on which includes my detangling and deep conditioning method.  I'll try to finish and post this video tomorrow.
Observations:  Another "duh" moment for me…deep conditioning is the truth!  Now you may be thinking to yourself, "I already know this", but bear with me for a moment.  Yes, I have deep conditioned my hair in the past.  At times quite regularly, but the key to a really good deep conditioning method is the use of the right product and the right method.  The deep conditioners that I've used in the past were essentially worthless.  This includes some well known all-natural brands.  I won't name names, but let's just say I've spent a lot of money on hype.  Since I did not see great results from these deep conditioners, I thought to myself, "maybe I don't need to deep condition."  I decided not to keep throwing money down the sink for products that were not making a difference.  Well, about a week or so ago, I went to Walgreens and picked up a product that I had never heard of before called BioInfusion Olive Oil Deep Conditioning Treatment .  BioInfusion costs $7.99 and is only available at Walgreens.  It advertises itself as being a mix of nature and science, meaning that it contains some great natural ingredients "infused" with laboratory ingredients.  The first three ingredients are water, Glycerin and Coconut Oil.  I've only used it a couple of times so far, so this is not a formal review (I will do a formal review after a few more tries), but I tried it on my daughter's hair last night and now I'm a believer. After applying the treatment and placing her under the dryer for about 10 minutes, her hair was shinier and a lot healthier looking.  I mean I saw a big difference.  After her hair dried overnight, it still looked moisturized.  It's too early to tell, but I think I'm in love with this stuff.  More updates on this product to come!