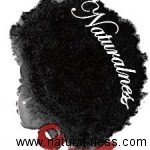 Since posting My Six Year Natural Hair Journey video,  I've gotten this question a few times. I decided to go ahead and answer this question in a post, in case others are wondering.   If you  have not seen the video, during my 5th year of wearing my hair relaxer free, I decided to do a 2nd BC down to less than an inch of hair.  This was after growing my hair past bra strap length (which took about four years).  Why did I do this?  I had a few reasons.
First off, I was not going through something or trying to get back at my husband.  I mention this because when I was at the salon to have my hair cut, the women there assumed that these were my reasons for cutting off my "massive" afro (I don't know why people assume that you have to be having problems to cut your hair). I mean, they really made a big deal out of it.  They wanted to take pictures and everything

I did a second BC, because:
1) Detangling my hair was a pain (literally) and it took too much time.  My hair was a detangling mess, so much so that I regretted when it was time to wash my hair.  Actually…I avoided it when possible.  I tried different detangling conditioners and methods, but none of them made this task much easier.  Also, I always felt that if my hair became too much to deal with, I would rather cut it back down to a TWA than relax it. If I knew what I know now, I would have stuck to detangling my hair in the shower with a head full of conditioner.  Maybe if I did, I would not have big chopped.  But then again…
2) I missed the ease of a TWA .  My daughter was around two and had a head full of hair of her own, so I had to ask myself, 'Do I really want to spend so much time on my own hair?' I was also a fairly new home school mom.  Again, I did not want to put in the time it took to care for long natural hair.  I longed for the days of jumping in the shower for a quick wash, brush and going about my business.  I missed having an easy to care for TWA.
3) I wanted to inspire other women who were considering going "natural" but were afraid of the big chop. When I first decided to transition to natural hair back in 2005, I was afraid to cut my hair for fear of walking around with short, natural hair. I knew that there were others just starting out their natural hair journeys who were having those same feelings.  I wanted to help them realize that long hair, short hair doesn't matter.  It's all beautiful.
So those were my reasons for the 2nd BC.  Do I regret doing a second BC?  Sometimes I wonder just how long my hair would be now if I never cut it, but I do not regret anything.  I loved my 2nd TWA just as much as the first!