Another new recipe I tried. Simple yet delicious.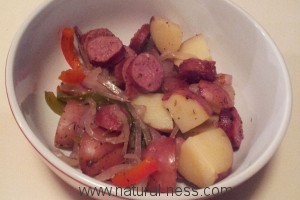 Ingredients:
1 cup red onions, sliced
2 bell peppers, sliced
16 ounces redskin potatoes, quartered
1 tsp thyme
1 tsp oregano
Pinch black pepper
13 oz pack turkey smoked sausage
1 tbsp balsamic vinegar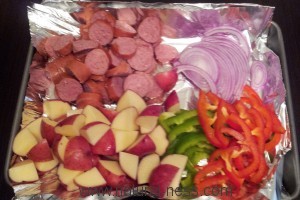 Preheat oven to 450. Place all the ingredients in the center of a large piece of foil and fold in all four sides.
Cook for 30 minutes, until potatoes are tender.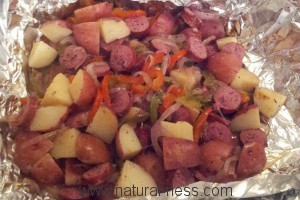 Makes 4 servings.