Well, the longer my hair grew, the less experimental I became, especially after my daughter arrived.  To add to that, I pulled my son out of school and began homeschooling him, so I did not take much time with my hair.  I stuck to what was easy. Here are pictures from year 3, months 9 – 12, taken between April and July 2008.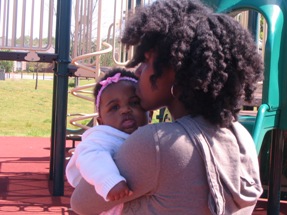 I do not take pictures of my hair quite as often since I basically wear the same style a lot. Here's a picture of myself and my daughter at the park.  This is the back/side of my large braid out style.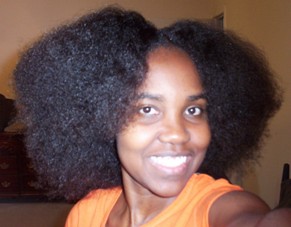 Here I am with the big hair thing going.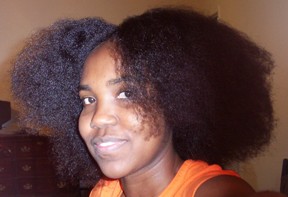 Here is another view of my big hair.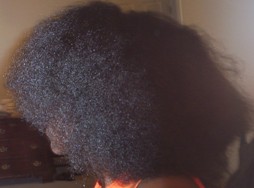 Here I attempted to get a picture of the back of my hair, but it came out a bit blurry.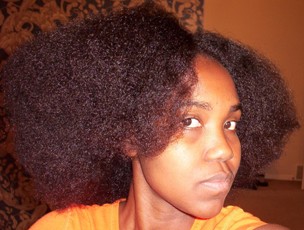 One more side view of my BAA (Big Azz Afro).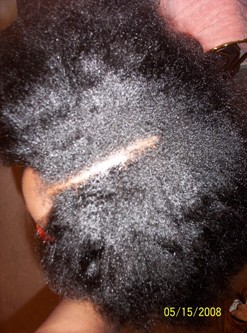 Top view of my big hair.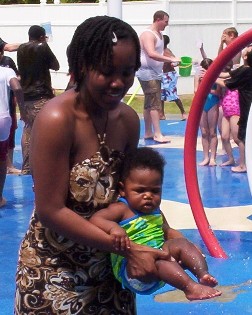 I don't take picture of my twists anymore, because the pictures begin to look the same after a while. My hubby did capture a picture of my latest twists.  Here I am with my daughter at a local water park. I did these twists so that I could trim my ends (twist and clip method).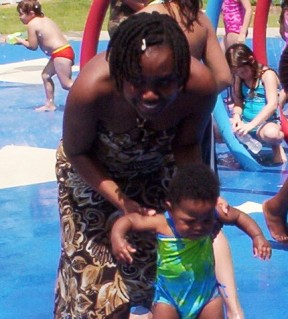 This is the only picture that I have of the front of the twists.  I hate putting this picture on the website, because I look like the joker – wait til they get a load of me – on this picture.  And my daugther looks like she wants to escape from me. LOL – Oh well, at least you can see the front of the twists.