Here are pictures from the month of  the second nappiversary of my first BC.  These were originally posted in July of 2007. Please click continue reading below to see all of the pictures and styles.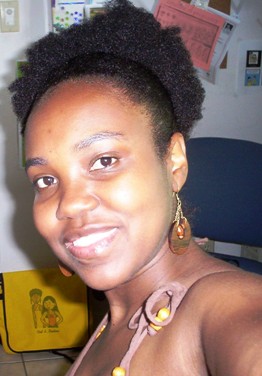 There's nothing special about this style. It's just a picture of a regular puff.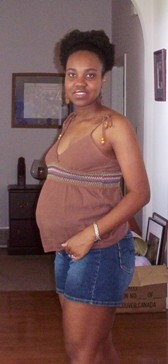 Here I am showing off my belly at 7 months.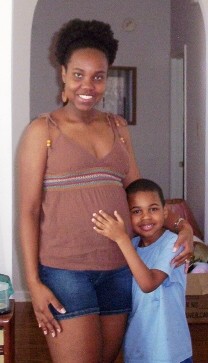 Here's a picture showing off the puff, my son and my growing belly.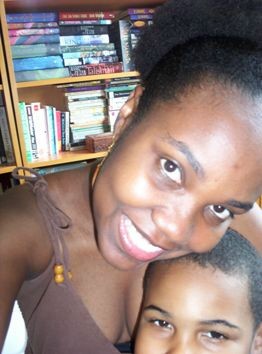 Here's somewhat of a closer view of my puff.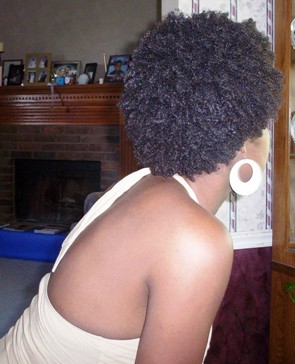 This is the back of my latest wash n go.  This is a style that I do not wear very often, because it is hard to detangle after wearing for a few days.  However, it is a great style to wear on very hot days, because it involves daily washing, which means wet hair to cool off a hot head!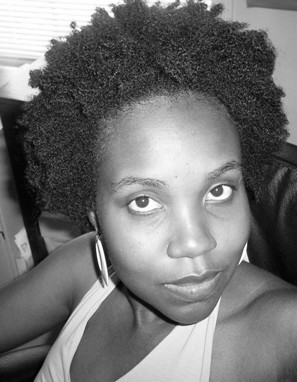 Here's a black n white picture of the front of my wash n go.  I have a Macy Gray type of thing happening here.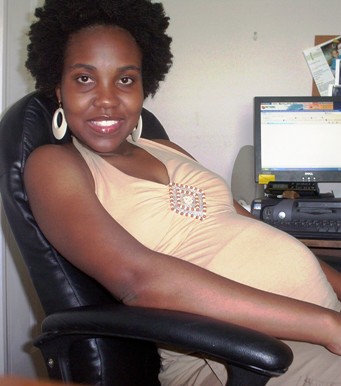 Here's another view of the wash n go and my big belly.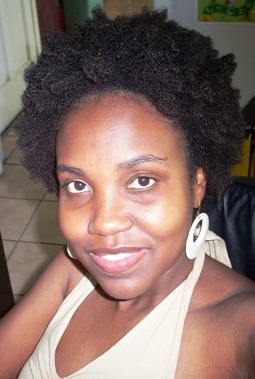 I love the ease of the wash n go.  I did not plan on wearing it this way, but I was getting out of the shower and my hubby saw it and told me to leave it as is.  He loves the look of the wash n go.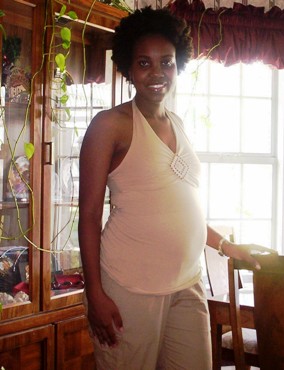 One last view of the hair and 7th month belly.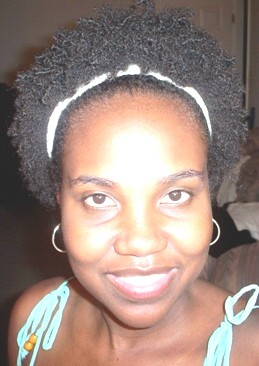 I took this picture the day of my two year nappiversary – July 26! It's a wash n go.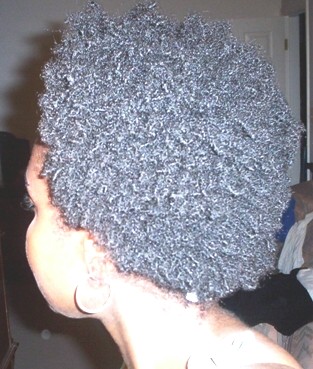 Here's the side view of my nappiversary wash n go.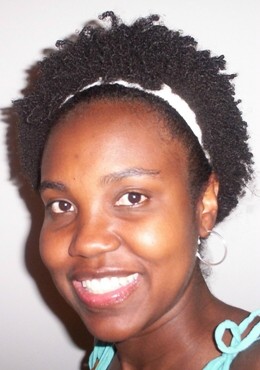 Another view of the wash n go.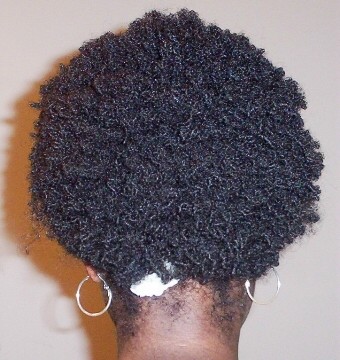 This is the back view of the wash n go.  It's funny how this wash n go looks a lot like a twistout.
This pic is just showing my hair growth.  My hair has grown this much from the less than an inch TWA that I had exactly two years ago.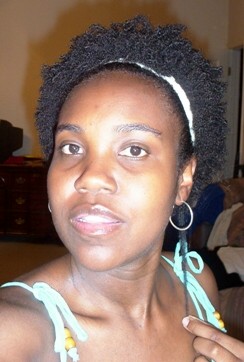 Once again, do not fear the TWA. Your hair will grow before you know it.