These are pictures from month 12 of my first big chop.  These were originally posted in July 2006.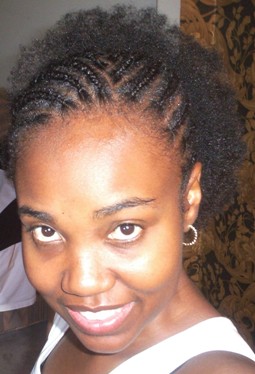 My mom hooked me up by cornrowing the front part of my hair. I left the back free flowing.  I love this look a lot. I wish I could braid like this.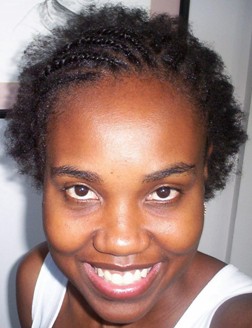 Here's another view of the front. It felt good having my mother do my hair like she did when I was a child.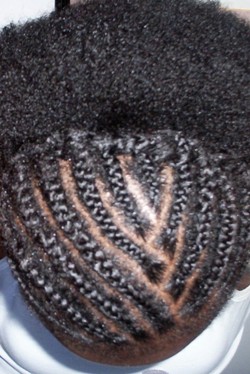 Here's a close view of the cornrows.  She took the ends of each cornrow and braided them into another braid across my head.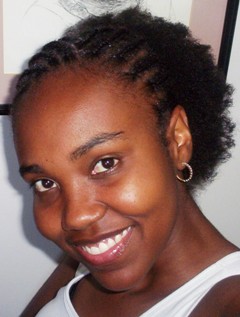 This is somewhat of a side view of this hair style.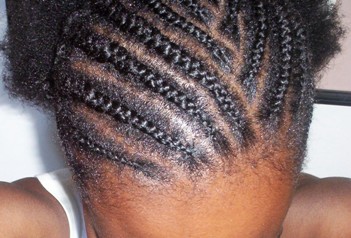 Another close view of the cornrows.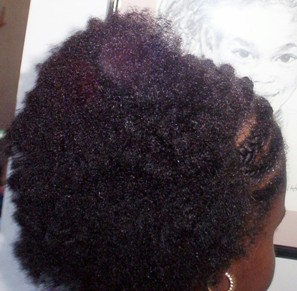 Here's a back view of the style.  (Can you tell that I love this style?)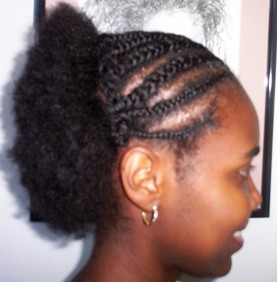 Here's the side view.  Dang, I could of picked my fro out a little better – oh well, I still love the style.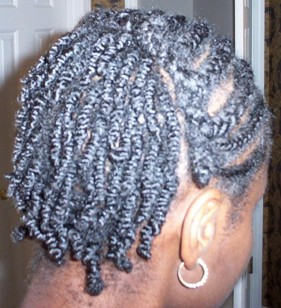 After I was done loving the fro, I decided to two-strand twist the back of my hair.  I plan on leaving this in until my nappiversary at the end of this month (yeah right).

Here's the front view of the cornrows and two-strand twists.
My son and I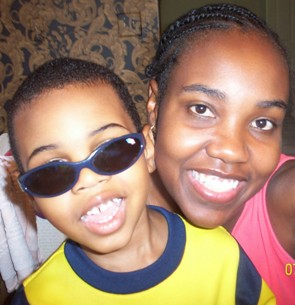 My little super hero is protecting his identity with his shades 🙂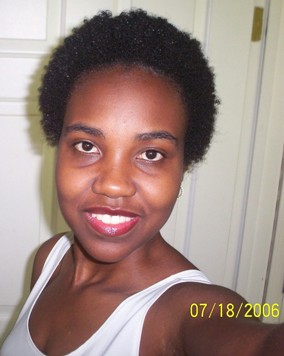 I was feeling a little lazy, so I decided to go with a simple wash n' go for a few days (I haven't done this in months).  Here's the result.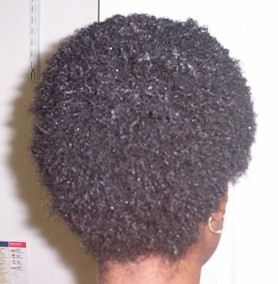 A wash n' go is just what it sounds like, you wash your hair and go, letting it 'do what it do'. Here's the back of my wash n' go.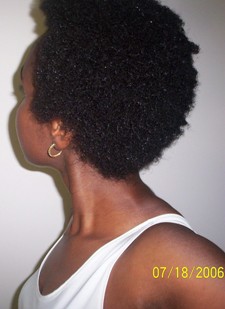 Here's just another view of the wash n' go.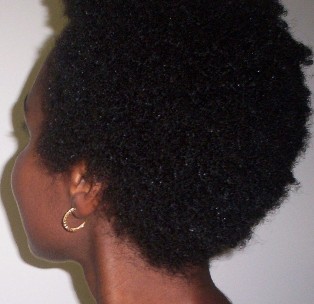 Here I am trying to give a closer view, but it's not working very well.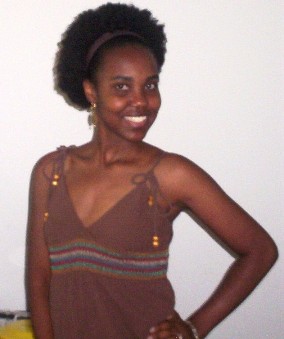 Here's another stretch afro. Tomorrow is my 1 year nappiversary, so I felt like showing off a year's worth of growth (I cut my hair down to less than an inch exactly one year ago!) Who says nappy hair can't grow?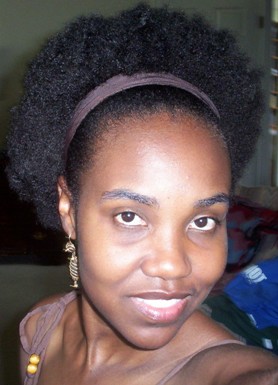 The stretched afro is one of my favorite styles.  Best of all, its easy to do!.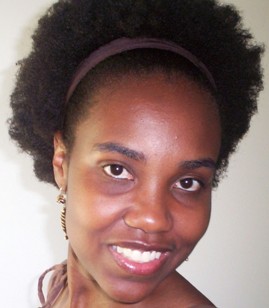 Here's the stretched afro again in different lighting.  Notice the difference in length between my stretched afro and my wash n' go from a few days ago.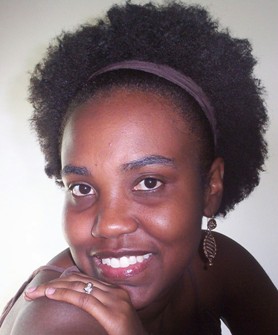 This is just the same afro.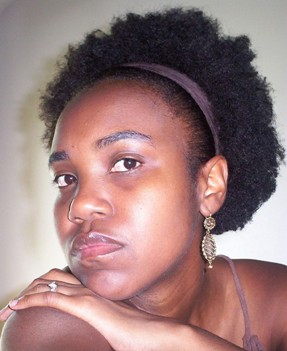 Stretched afro once again.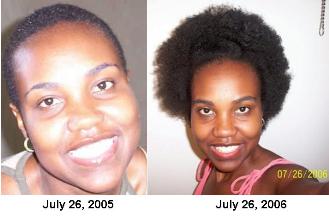 It's my nappiversary!!! Here are growth comparison pictures from my BC to one year later!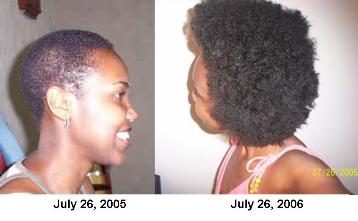 Here's the side view.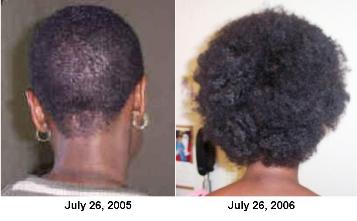 Here's the back view. Ladies – do not fear the BC! It grows back faster, (& healthier) than you think!