Braided Bantu Knots (3 year old)
I posted about my daughter's box braids on Sunday.  Well, below are the same box braids styled in Bantu Knots all over.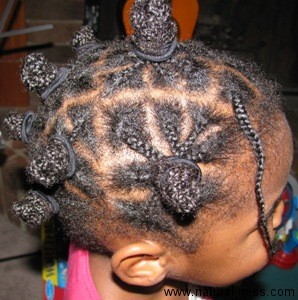 I had a lot of fun styling these smaller box braids.  Here is what they looked like when twisted into Bantu Knots.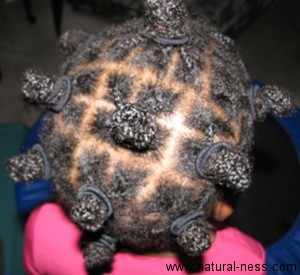 To complete this style, I lightly spritzed her hair with a water and conditioner mix, then I grabbed about four braids together, twisted them and secured them with a goody band.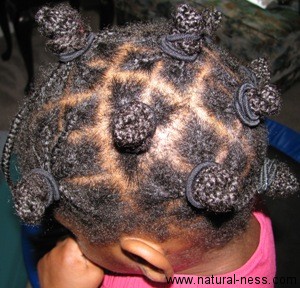 She only wore this style during the day.  At night I removed the knots, because I could imagine them being a bit hard to sleep on.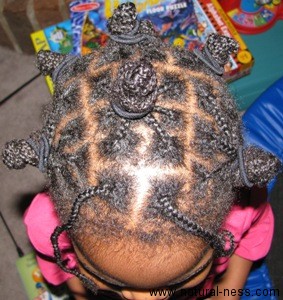 I left the two braids out in the front as bangs, but as you can see, they soon lost their curl.