Boy Hair Styles: Coils (9 Year Old)
While reading over articles and discussions regarding boys and their hair, I've noticed that there are people interested in hair styles for boys looking to grow their hair out.  Since my son is one of those boys, I've decided to add a few styles that I have and plan on trying on him.  Here's the first style that I've tried – coils: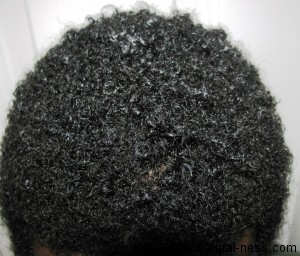 First, I wanted to add a few pictures of his texture, freshly washed with conditioner – click to enlarge  (you can still see some of the leave-in conditioner that I used).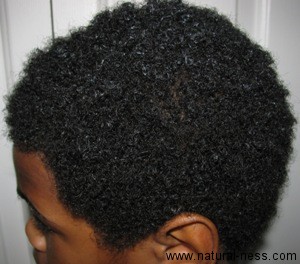 His hair was washed with Cara B Naturally Shampoo (the same as I use on my daughter).  I then applied Curly Q Custard and Coconut Oil to his damp hair.
Here is the side of his coils.  I used ORS Lock n Twist gel to hold the coils together.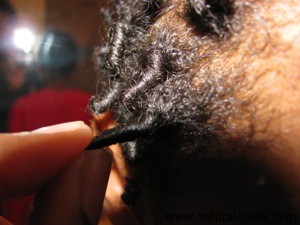 Please note that these are not comb coils.  These coils were created by simply twirling his hair between my fingers. I recorded a quick video (click link) here: Finger Coils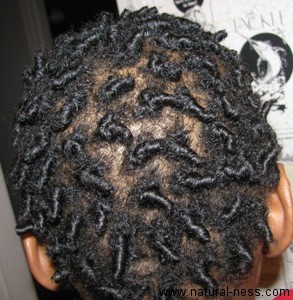 From what I understand, coils such as these is one of the many ways to begin locs.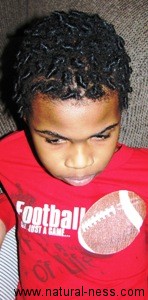 Here's the top view of the coils.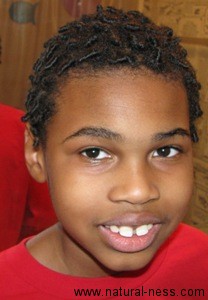 My son was very happy that I finally agreed to coils his hair, just like I did when he was 5. (See his early coils here, scroll down after clicking the link – coils)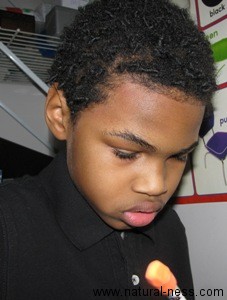 Unfortunately his coils did not last more than a few nights.  After a couple of days, I loosened the coils into a coil-out.  Here he is hard at work completing a home school assignment.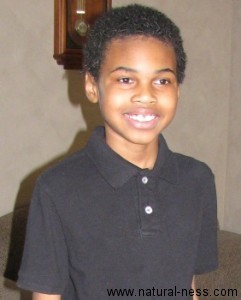 One last view of my son and his growing afro styled into a coil-out.