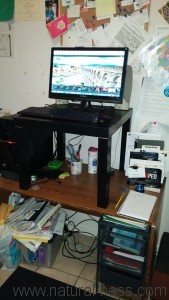 I spend most of my days, when I'm not homeschooling my two children, sitting at my computer.  As a writer/blogger… it's hard to avoid.  It's no secret that a sedentary lifestyle isn't good for us.  I think we all can come up with evidence of that, but some of us still end up spending hours on end sitting.
After suffering from limited mobility more times than I care to admit because of a curve in my spine (Scoliosis), which causes some arthritis in my hip (made worse by, you guessed it…sitting) … I decided to seek out a solution.  I did some research into "standing desks", but saw that a real standing desk runs anywhere from a couple of hundred dollars to thousands of dollars.  I don't have thousands of dollars…so I found a cheap solution.
For less than $22 (less than $10 in my case…I'm tall enough that I don't need the extra shelf), you too can convert your current desk to a standing desk.  Check out the link (below)… and see my version of a standing desk (to the left – excuse the mess).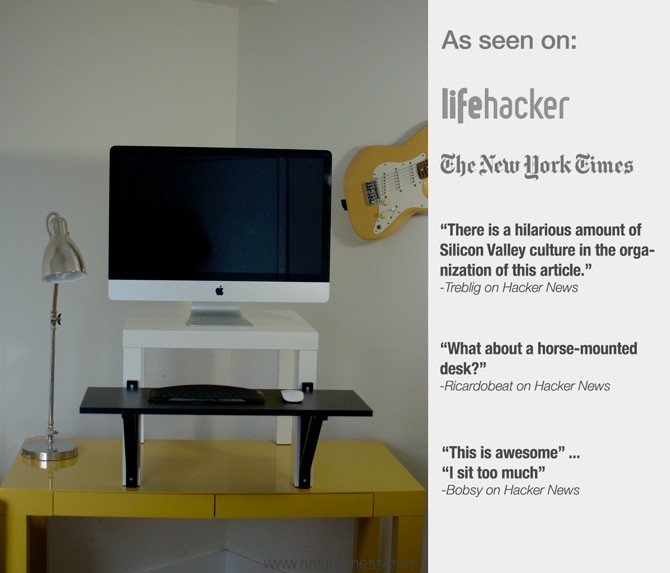 Source: A standing desk for $22