Archives: Year 3, Month 3 & 4 (originally posted Oct & Nov 07)
Here are pictures from the third year of my first BC. These were originally posted in October & November of 2007. Please click continue reading below to see all of the pictures and styles.
October 2007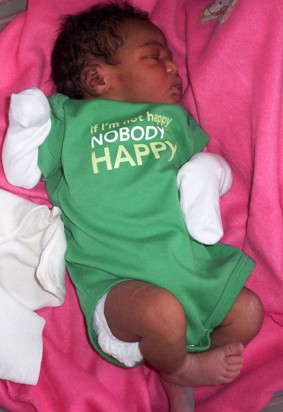 The baby's here and it's just like her shirt says, If I'm not happy, nobody's happy.  She is definitely in control!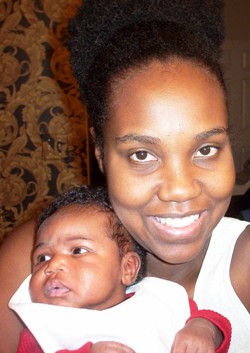 My hair was in this puff for at least a month after the baby, so I don't have any October updates except these pictures of the baby and I.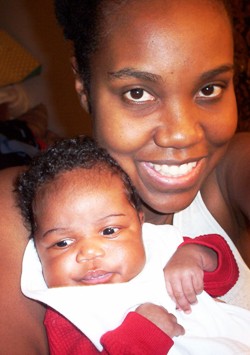 This is just another picture of the baby and I.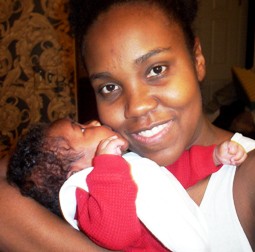 One last excuse to show the baby.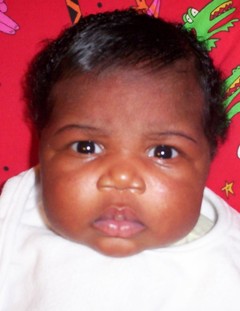 This picture is entitled Baby Wash-N-Go because it was taken right after her bath.  I brushed the front down to give her the flat in the front, puffy in the back look.  I don't know what her expression is saying here though, LOL.
November 2007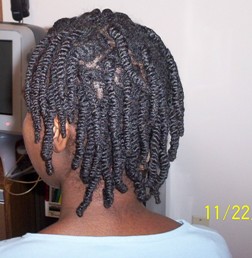 I finally had a chance to do something with my hair.  Here are my first twists in months.  This actually took me two days to complete with the baby around.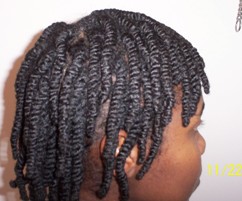 Here is another view of the twists.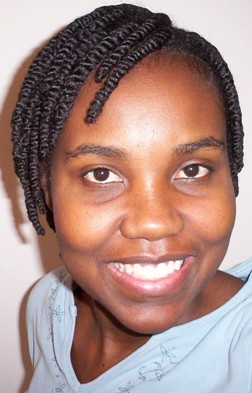 This is what the front of the twists looked like.