Archives: Year 2, Month 7 (originally posted February 07)
Here are pictures from the second year of my first BC.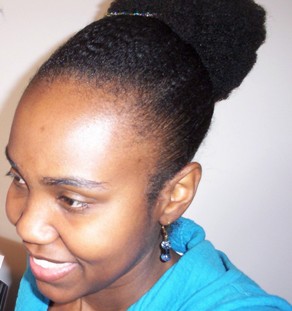 Here's another attempt at a pony puff (one of my hair goals).  My hair is getting long enough for a pony puff, but due to the amount of work that it takes to get it into a pony puff, I do not consider this goal accomplished.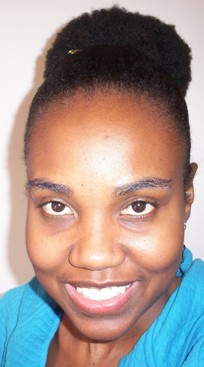 Here's the front view.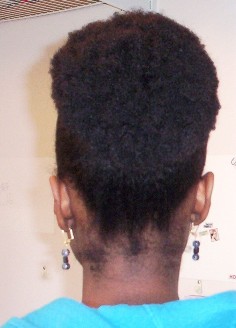 Here's the back view.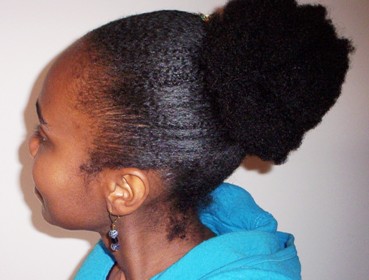 Here's the side view.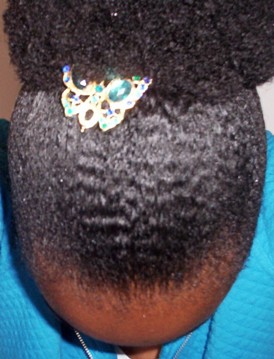 Here's a top view, showing off my butterfly accessory.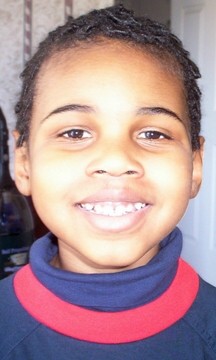 My five-year-old son had been begging for me to let him grow his hair out so that he could wear 'twisties'.  Here's the front view of his 'twisties', that are actually hand twisted coils.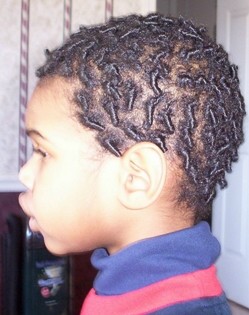 Here's the side view.  I coiled his hair using my beloved ORS lock 'n twist gel.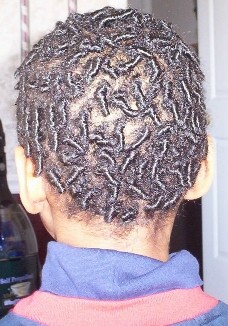 Here's the back view.  I have never attempted coils on my own hair, because it is too thick and would take forever, so I was glad to be able to try the style out on someone.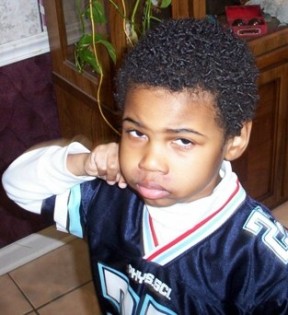 After my son got in trouble at school for playing with his coils all day, I took them out and let him wear a twistout or in his case, a coilout.  I loved this look on him.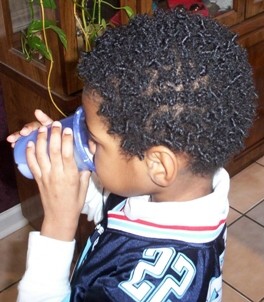 Here's the side view of the coilout.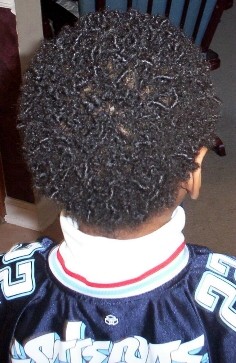 Here's the back view.  The coilout was much easier to maintain than the coils.  With the coilout, I just fluffed with my hand in the morning. However, with the coils, I actually had to recoil parts of his hair every morning.