Archives: Year 2, Month 5 (originally posted December 06)
Here are pictures from the second year of my first BC. These were originally posted in December of 2006. Please click continue reading below to see all of the pictures and styles.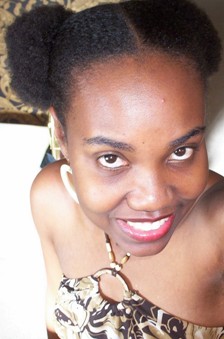 At last, I am able to put my hair into two afro puffs! This was sort of a mini hair goal of mine.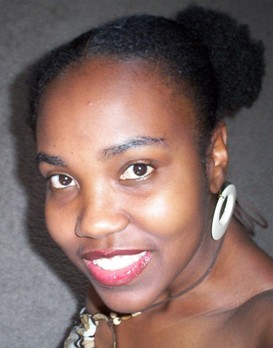 I didn't think my husband would like this style, but when he came home and saw it, he loved it.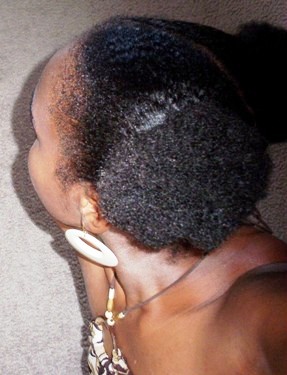 Here's the back view of the puff.  I discovered that I was able to do this style after a whole lot of blood, sweat and tears (well not blood and sweat, but definitely tears).  The tears came from trying to detangle my hair after a few days of wearing a wash n' go. While detangling, I braided my hair into ten braids and let it dry overnight.  The next day, my hair was stretched out just enough to part and put into two puffs.  I was thrilled.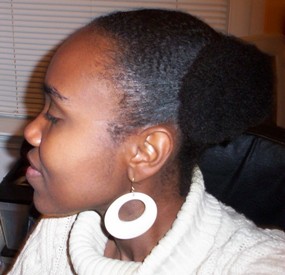 Here are the same afro puffs the next day.  I really had fun with this style.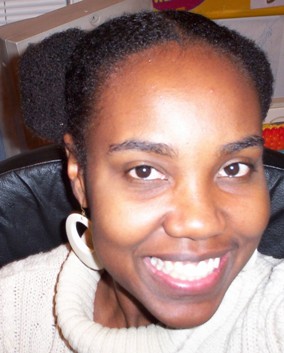 This is the front view of the style the next day.The great thing about afropuffs is that you do not have to redo them everyday.  Just tie it up at night, refluff your puffs and you're ready to go.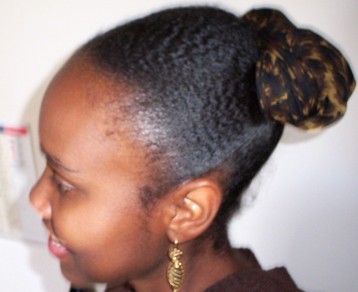 Tired of the afropuffs, I decided to go for a more grown-up look.  I tied a large scarf around both puffs to create a cleaner look.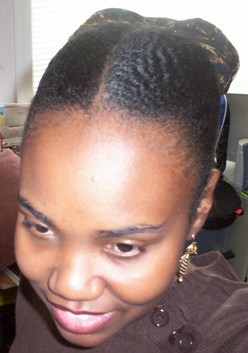 Here's the front view of my afropuff bun.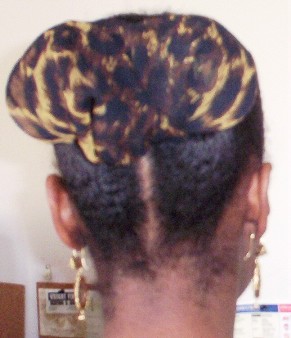 This was acheived by tying the scarf tightly around the puffs and tucking in the ends of the scarf.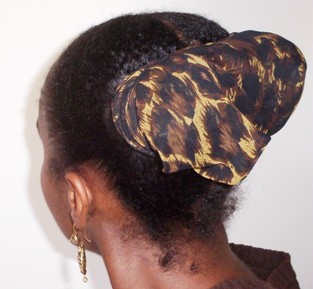 Here's another view of the back of my afropuff bun.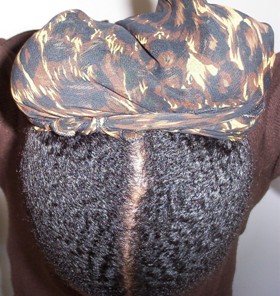 This is the top view. The scarf is tied pretty tightly around the puffs.  Tight enough to bring the two puffs closer together.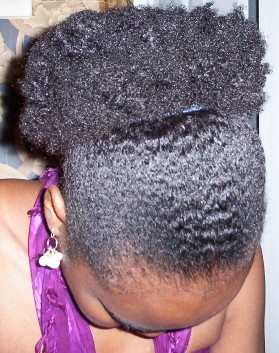 After wearing afro puffs for a few days, My hair was pretty stretched out so I was able to create the lowest puff that I have ever worn.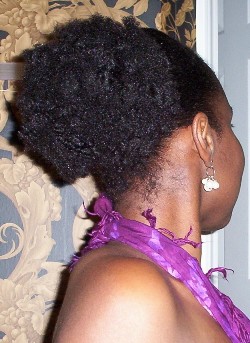 I really enjoyed this look also.  This is a style that could actually be worn for more dressy occasions if accessorized well.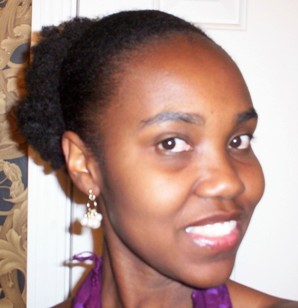 This shot shows how low the puff actually was.  I cannot wait to try this low puff again.