Archives: Year 2, Month 4 (originally posted November 06)
Here are pictures from the second year of my first BC.  These were originally posted in November of 2006. Please click continue reading below to see all of the pictures and styles.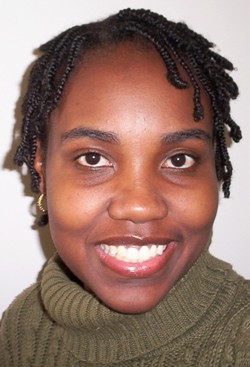 Here's a picture of my first attempt at box braiding.  I have to admit that I was intimidated by this style, because I knew that it would involve parting my hair, which is something that I was never good at.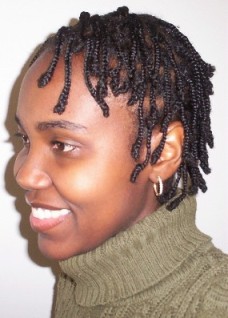 Here's the side view.  To begin this style, I parted my hair into six smaller sections.  This made parting my hair into individual plaits a little less frightening
Braiding the back was the most intimidating, but I realized that it did not really matter if the parts in the back were straight because the hair at the top would cover it up. The key to this is to make sure that you do not line your parts up.  Instead do sort of a brick pattern.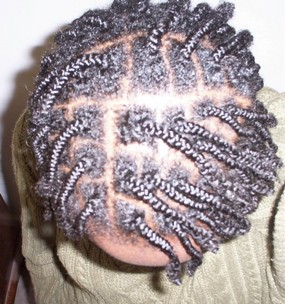 Here's the top view.  Notice that my parts are not perfect, but the style still works.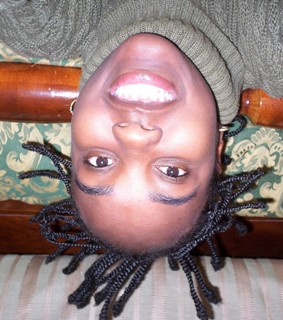 This is not the most flattering picture, but there's a method to my madness.  I am attempting to show how bouncy the braids were.  They shook and moved whenever I turned my head.  I really enjoyed this style and believe it or not, it actually took me less time than two-strand twisting.  Go figure!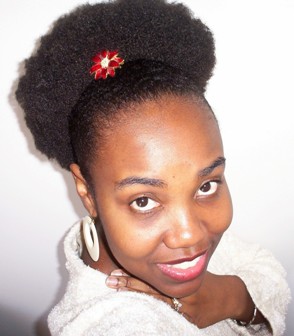 This is just another puff update showing how big my puff is getting.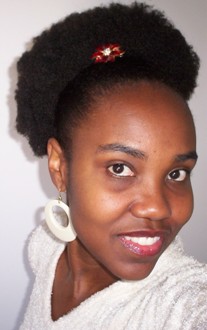 Another view of the puff.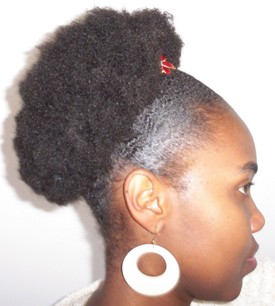 Side view of the puff.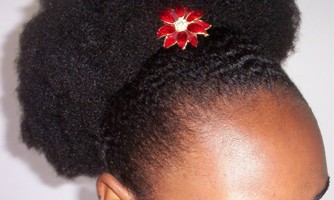 Closer view of the flower broach accessory.