Archives: Year 2, Month 3 (originally posted October 06)
Here are pictures from the second year of my first BC.  These were originally posted in October of 2006. Please click continue reading below to see all of the pictures and styles.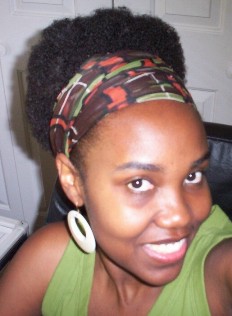 The seasons are slowly beginning to change here in the south, so I figured it was time to explore somewhat of a protective style.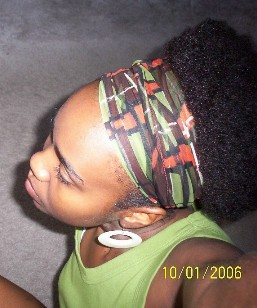 Tying a pretty scarf around your head can add a dramatic change to your puff.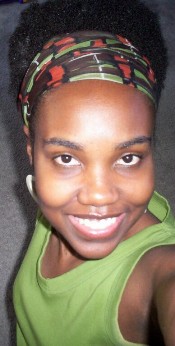 I had almost forgotten about my love for pretty scarves (I had not worn one in so long).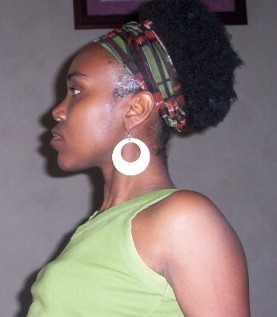 It's amazing how versatile a simple puff can be.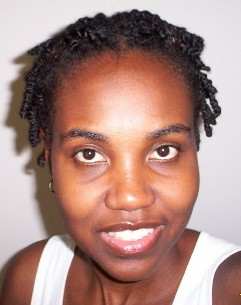 Enough of the puffs for now.  I have not taken any pictures of my two-strand twists for months. Here's what the front of my twists look like.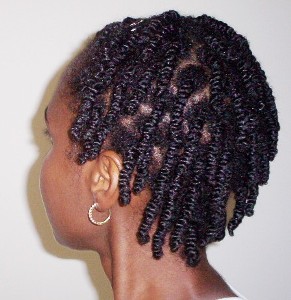 This is what my two-strand twists look like now that my hair is longer.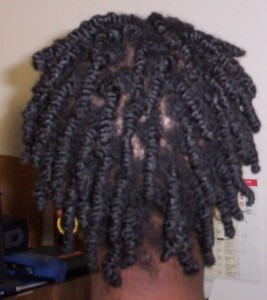 After stretching my hair, and wearing a stretched afro for a couple of days, I decided to two-strand twist my hair. Here's what the back looked like.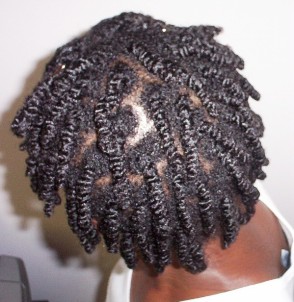 I clipped my ends as I twisted because they were beginning to look at little frayed.