Archives: BAA (Big A$$ Afro) (originally posted 2/8/06)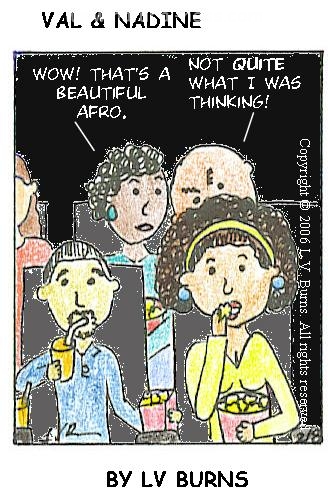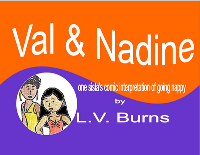 Special purchase: Buy an autographed copy of Val & Nadine now for only $10 + s/h (while supplies last). Only 14 copies available at this price!
Also available for purchase here: Val & Nadine: one sista's comic interpretation of going nappy at a new lower price!