When my daughter's last Ghana Plait style, seen here: Protective Style, started to look bad – I restyled the hair into another simple style.  Check it out: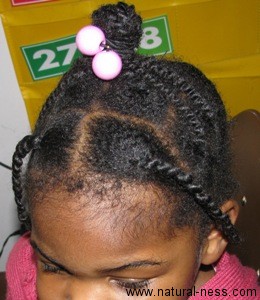 The front part of her hair held up, so I was able to leave it as is.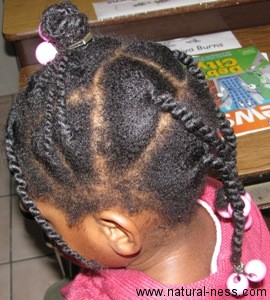 The back of her Ghana Plaits needed re-doing, so I took the eight plaits in the back and restyled them into four plaits. I could have twisted them up into a bun, but I decided to add accessories and allow her to wear it in sort of a ponytail tail style. I wanted to share it, because I think it can be a cute alternative to regular pony tails.