Over the past few weeks or so, I've been doing sort of an informal comparison of AfroVeda Curl Define and Goddess Curls Gel (Curls Brand).  I wanted to make sure that I was fair in my review and comparison of both products.  Again, I have to say that I like both products.   Also, I must be fair in saying that they are not the same type of product.  One is a cream and the other is a gel.  The only comparison that I am doing is comparing the results when I use each product for a braid out.
I am doing this follow up, because in my review of AfroVeda, the pictures of my braid-outs were either too far away or were pictures of my hair in a puff, where you could not fully see the results.  I wanted to post new pictures of my hair after using AfroVeda, so that you could really see what my hair looks like after using this product.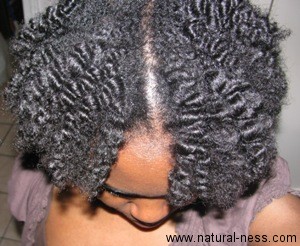 Here is the top of my braid-out.  This braid-out was done on freshly washed hair.  After washing I applied AfroVeda Curl Define to small sections of my hair, before braiding into about 12 – 15 braids.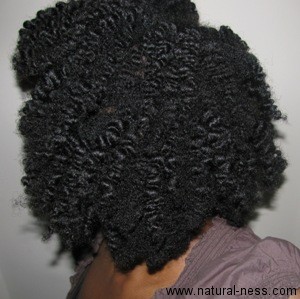 I must say that my hair was very soft to the touch after using the AfroVeda.  There are definitely some conditioning qualities to the product.  I love the texture created and there is actually quite a bit of shine!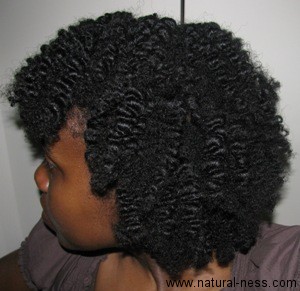 On my first review of the product, I rated the product as "not bad", but based on the results of this braid-out, I would probably bump my rating up to (great product):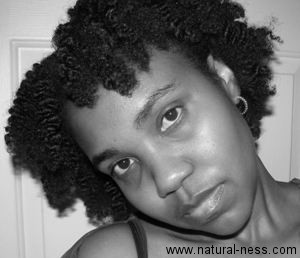 I have about half a jar of this product left.  I am not sure if I am going to repurchase it after I run out.  I think it would consider repurchasing it if it were available in a store close to me (i.e. Target…hint,hint).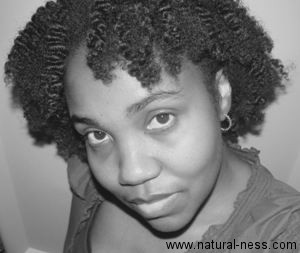 For now, I will continue to use this product.  I may even consider using it on my daughter to see what effect it has on her hair.  We'll see…overall, I think this product is definitely worth checking out.  I hope this review helps!